Return of our section « interview » with the story of my discussion with Emmanuel Dron, famous co-owner of the mythical bar « The Auld Alliance » in Singapore.
Hello Mr Dron and thank you very much for your time! Your name is generally well known in the world of whisky, it's ok, I don't talk only about rum here. 🙂
You are the owner of a famous bar in Singapore, The Auld Alliance, bar where you can probably find the finest selection of old spirits in the world. Can you introduce yourself in a few words and explain your background?
I was born in 1972 and I come from Villeneuve d'Ascq near Lille. I was interested in whiskey by chance in December 1994. I've received a bottle of Glenfiddich for my birthday.
I found it good, I who drank little alcohol. I decided to know a little more. I bought the Malt Whiskey Companion from Michael Jackson and especially with my best friend, we've found a bar in Lille that had close to 150 bottles of single malts.
In three or four months we all tasted them !! I still have my tasting notebooks from that time. We decided to go to London to visit Milroy's in Soho which was at the time the temple of whisky.
In 1996, I did a civil service at the university where I helped blind students.
I had a lot of free time and access to computers and scanners. I created a newsletter of about ten pages, La part des anges.
I sent the first issue to Thierry Benitah from La Maison du Whisky in December 1996. He offered to sell it at the Anjou boutique. We met in April 1997 and he offered me to join La Maison du Whisky.
I worked there for 13 years, in Paris, Reunion and Singapore.
In 2010, I left to open The Auld Alliance, a bar that today has nearly 2000 references of Whisky, Rum, Cognac, Armagnac, Calvados etc.
If tomorrow I come to your bar to offer me a nice moment with a great whisky, is this ok for a budget « reasonable »?
It was easier until two years ago for the legendary bottles.
I've opened two years ago, a 1996 Bowmore Bouquet or a 1967 Laphroaig Samaroli. Today it is of course no longer possible.
But yes, for a reasonable budget, you can still drink great whiskies. Last year I bottled a 35 year old Caol Ila 1982 from Candenhead for my bar and it's really big.
I always open a lot of beautiful bottles, it's a bit of our specialty. This week again by the glass we have a Skeldon 1978 Velier and Caol Ila 1968 50 years at Gordon & Macphail for example.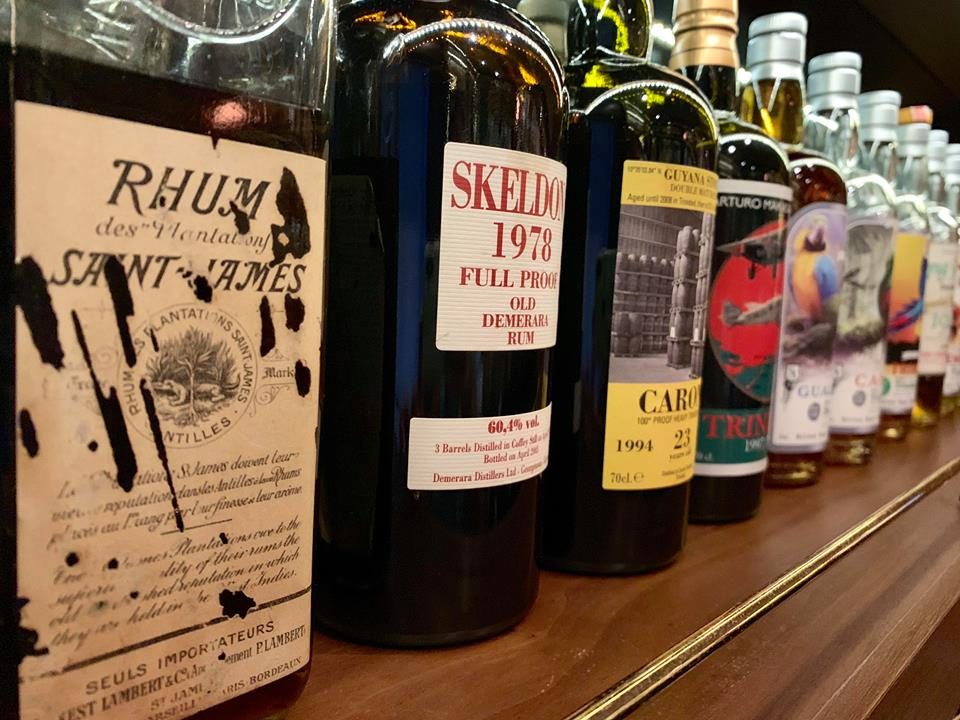 The writing of the book « collecting Scotch Whiskey », a true bible for any whisky lover, represented 5 years of work, which I imagine to be colossal. How did this idea come to you?
My inspiration comes from a book on the cigar called 'An Illustrated Encyclopaedia of Post-Revolution Havana Cigars' by Min Ron NEE.
An incredible source of information if you like vintage cigars. I just wanted to find the equivalent on whiskey.
It didn't exist and so I worked on the subject, accumulating a lot of information, photos, interviews and so on.
In February 2017, the death of my friend Silvano Samaroli affected me a lot and the following week, I started writing and layout, starting with the pages on Samaroli.
Volume 2 is provided with newer bottles I guess?
Probably a volume 2 and 3 with a supplement on the old bottles as well as the most recent yes.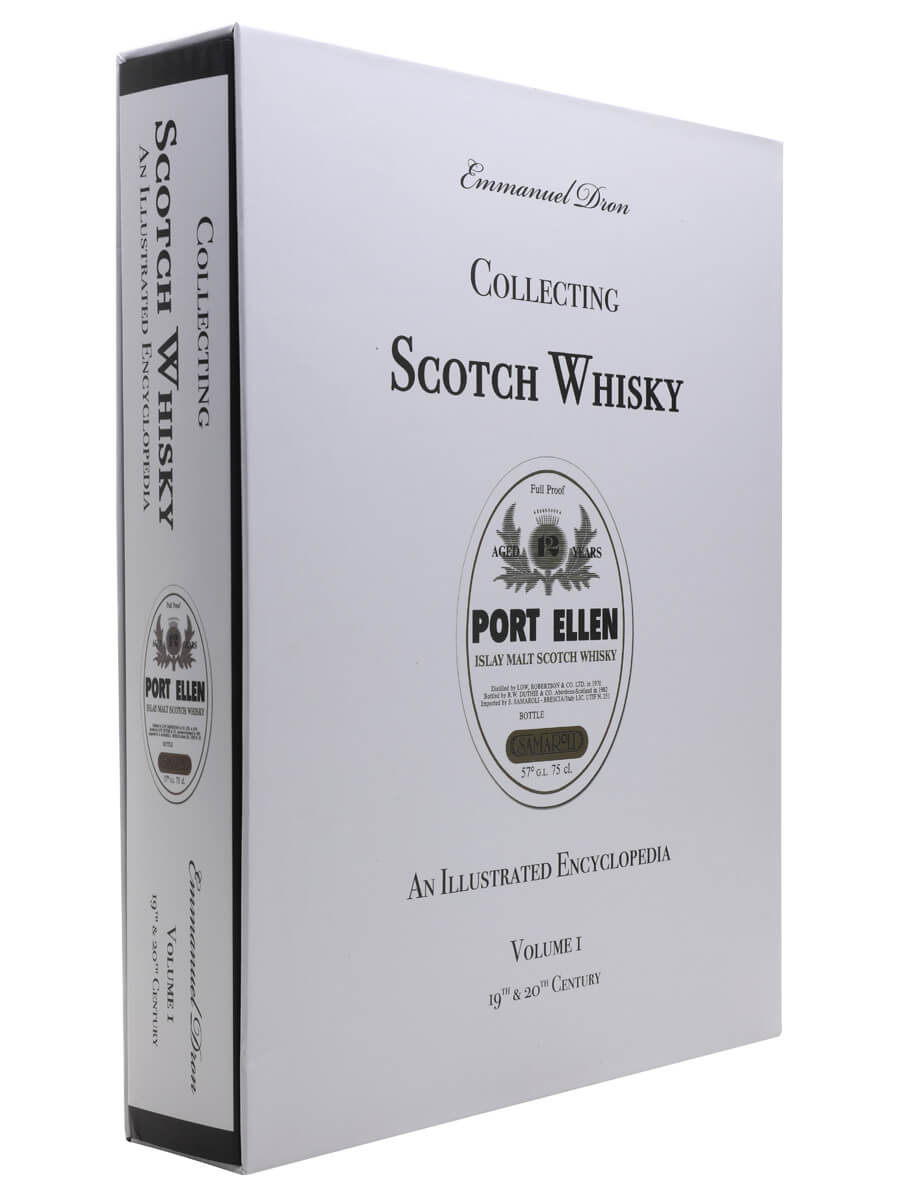 There are more than 2500 whiskies with photos and descriptions but also some « tips and tricks » to recognize false ones.
What do you think of this plague in the world of whisky? Are you afraid of having yourself eventually, the techniques becoming I imagine more and more pointed? What is for you the most beautiful « scam » that has existed?
This is a serious problem that is growing in a worrying way. Everyday I receive messages about it, not only from privates, but mostly from auctions.
There is of course a risk of seeing fake more perfect. I would say that in general and from my experience, there are always mistakes in the fake.
Nevertheless, it is possible in theory to make perfect forgery, especially on single bottles.
Take a Caol Ila G & M Connoisseurs Choice from the 1990's. If you have an original 1974 Ardbeg label from the same series and you're replacing it…
Good luck to prove that the bottle is true or false without tasting it! And even enjoying it, a novice amateur would not see the difference without experience.
The most beautiful scam remains unquestionably hundreds of fake bottles of Macallan of the 19th century sold to the distillery. She saw only fire and even afterwards bottled « Replicas » of these bottles that
Rum becoming more and more « hype », the risk of seeing fake old Bally, old cadenhead or other velier land is big. Have you already met?
It's certain ! What about the Bally 1900?
If I remember well, during my visit to St James in Martinique in 2014, Marc Sassier told me that this bottle had never existed and yet we often see it in the area.
The Velier Rums will probably have the same problem as the Hanyu Poker Car series (or there is a significant amount of fake bottles on the market today).
Rums of qualities, very sought after and at high prices for some of them. A perfect target for « fakers ».
In addition, the bottle has become standard. Just two labels to change by taking a bottle at a low price.
Finally, almost nobody opens the rare bottles type Skeldon 1978 (same problem on the Hanyu) so no way to check by tasting.
Question a little « easy »: with all the spirits that you had the opportunity to taste, if you only had to remember a whiskey and a rum, which would be this and why? (I warned, it's really easy 🙂 )
Yes never easy to answer this question but I would say without hesitation for whiskey, Laphroaig 1970 16 years old bottled by Silvano Samaroli.
For rum, I will choose for the emotion and the impressive freshness the Harewood 1780 Light.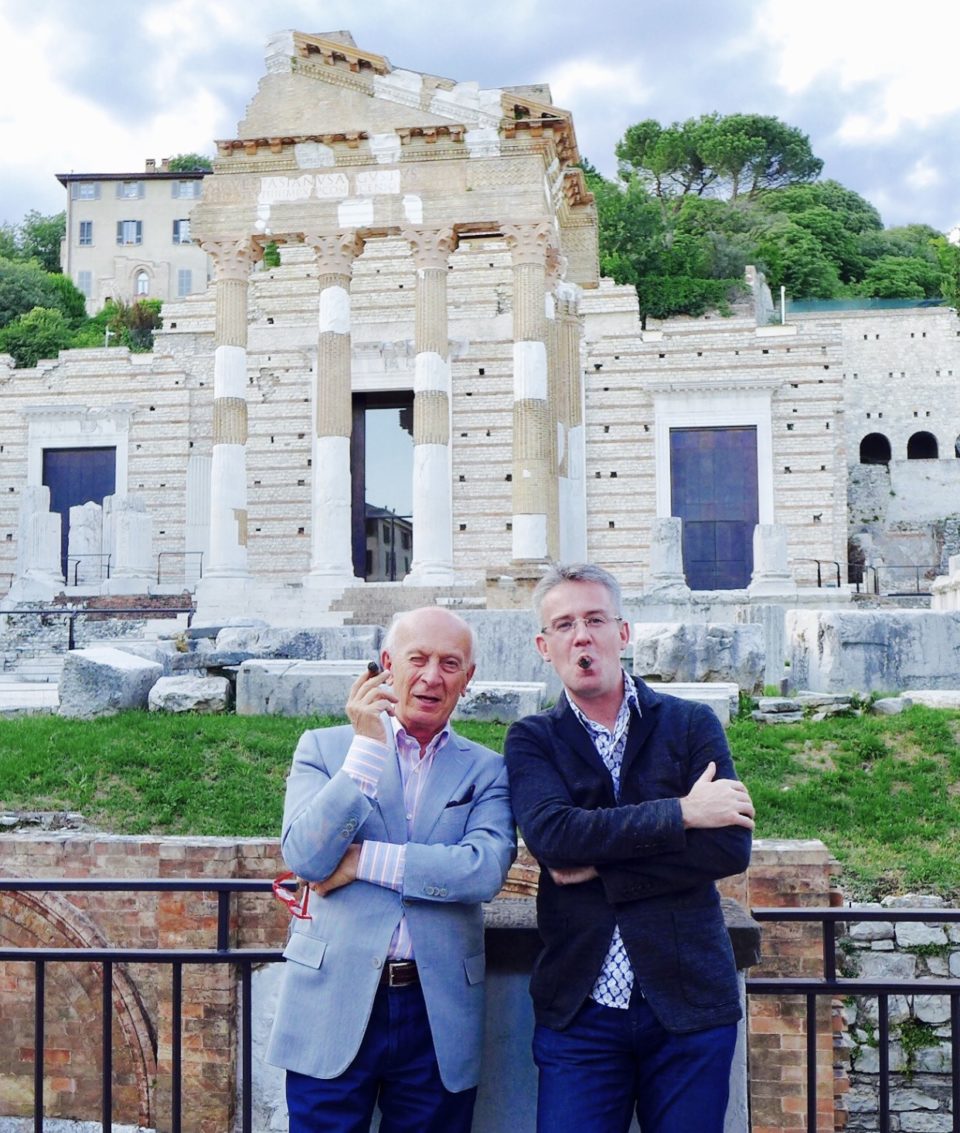 You were relatively close to Mr Samaroli, if you had to explain who he was and what he can represent in the world of spirits, what would be your words?
Silvano was without a doubt the most creative bottler and he also bottled some of the best Scottish whisky (not to mention Rum 1948).
Apart from a few legendary bottles, few people have the understanding of his immense talent. I've heard people say he was lucky and it was easy in his day!
These people have a misunderstanding of his heritage. Apart from the series 'As you get it' in Scotland, he was the first indie trader to hang down his single malts at Cask Strength.
His first 100% Samaroli series in 1981 was called 'The Never Bottled Top Quality Whisky Series'! We had to dare to bottle Millburn, North Port or Coleburn! Two, three years after these distilleries closed for good.
He is also the only one to have bottled an Port Ellen Cask Strength when the distillery was still in operation.
Few people know that he drew most of his labels. The magnificent watercolors of Glenlivet 1968, Ardmore 1977, Springbank 1979 and all Longrows were made by Silvano.
He was incredibly creative in his bottlings. Take the Aging Monography, six Springbank bottled the same year and all at 50% at 18 months, 8 years, 12 years, 15 years, 20 years and 23 years of age. The idea was to see the influence of the time spent in cask on the evolution of a whisky.
He also bottled for the fun of New Filling Malt.
He also bottled two Glen Moray 1959's at 46%, one aged in Sherry Butt (500 liters) and the other in Sherry Hogshead (250 liters) to see the difference in terms of the influence of sherry on the whisky compared to the size of the cask.
He was the first to use the term « No Age » and even to make a range in 1992, twenty years before whisky lovers began to use this term to criticize the evolution of official bottlings by distilleries.
And even on less spectacular distilleries, he probably has bottled the best Ord, Tormore, Scapa or Isle of Jura.
Finally he did not stop at whisky. He bottled a 1955 Hine cognac at Cask Strength which was not common in 1985 and especially he bottled some extraordinary rums such as the 1948 West Indies Dark Rum which he considered the best bottling
With your longtime friend, Hubert Corman, you have bottled two barrels selected by Mr Samaroli. A splendid Port Mourant perfectly reduced. Can you tell us this story and what this rum represents to you?
With Hubert we have been friends since the late 1990s.
Port Mourant is a sad story because it was about to be bottled by Silvano when he passed away.
Maryse's wife had many other concerns than bottling at this time. She offered me to bottle them.
The instructions left by Silvano in terms of degree and type of filtration were followed.
We chose a label that is a tribute to his first bottling.
Personally this Port Mourant is probably one the best I've had the chance to taste with Velier's 1985.
Yes, I think the same.
Have you already tasted the new Diamond and Trois Rivières Hubert Corman selection?
Yes of course, I am a great cigar lover, these are two styles of rum that I love with a thin woody, I love.
How do you see the future years in the world of spirits and rum in particular? What do you think of all this frenzy on some traffic jams Caroni type etc as well as the price of crazy to which some bottles leave? Temporary buzz or not?
It's been ten years since I think it's temporary at the whiskey level. I was wrong so I would dare a prognostic prices!
Thanks a lot Emmanuel !