Chantal Comte returns in 2019 with two new selections straight from the cellars of la maison La Mauny in Martinique, two new « Arbre du voyageur ».
A raw white tank grading a big 60 watts and a young old rum of 3 years old at 53.5 watts, it's about this one we'll talk about this evening.
After 3 years in barrels (and for the holy transparency, in the lodge 15), this rum have rested 8 additional months to calm it slightly …
The selections of Chantal Comte are for the most (all the time?) excellent, so this rum of only 3 years is really a curiosity that I really wanted to taste …
Let's see what it gives us!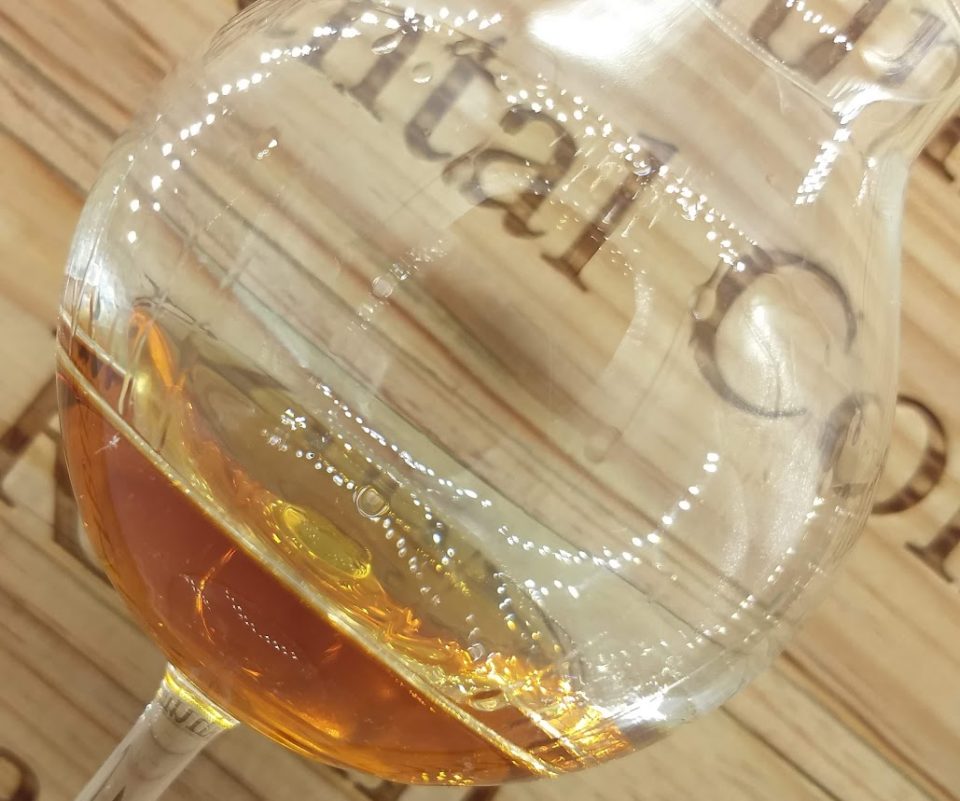 Color: the least we can say is that these three years will, it seems, mark the rum. We are clearly more on mahogany than on straw one.
Big drops have lot of trouble to finish their race at the bottom of the glass.
Nose: very fresh, lively and fragrant. The cane and citrus fruits intertwine with a fine woody, ashy, vanilla, chocolatey, mocha.
It's really a nice nose where you can still feel the freshness of a white rum with the generosity of a  » 'ti vieux ».
The lemon, the orange, the brown sugar play hide and seek with the wax and this incipient union between the wood and the cane.
The spices are not left behind and come to perfume this very pretty nose. It's really surprising this complexity after only 3 years in barrels.
Palate: the attack is lively, fresh and fruity, just like the first moments on the nose.
Citrus fruits with lime and orange, the vegetal side of fresh cane, tobacco, spices are all part of a rum very fresh and fragrant.
The woody is pretty good on the finish with a nice dark chocolate.
Price:Strangely from 60 to … 90 € !! I don't understand
Conclusion: Well this selection is still a great tasting moment, which allows us to spend a great time with a rum between two ages.
Well done!
Score: 90/100 (if at 60€)
Related Post.