Hello peter, so, first of all, you are the guy behind thefloatingrumshack.com and now, rum is your « real » job. Could you explain us how all this happened ?
Hmmm… Define 'real' eh? 😉
My original career was in Mechanical Engineering – I specifically worked as an plastic injection mould tool designer, but did all kinds of CAD and project work. I've no training as a bartender, or ever worked in the drinks industry before that.
Ten years ago I started a website called TheFloatingRumShack.com as hobby. Simply as a place to record the various things I was learning in our rum journey.
My personal rum journey started in the latter half of the 1990's – and my visit to the London RumFest in 2008 cemented the fact that I really want to dig deeper into this delicious spirit.
Writing about rum was a nice way to counter the stresses of the day job.
The website did well, I lived close enough to London to be able to get involved with thing going on. I met people, I learnt things. But a combination of my own confidence and the fact that the hours left after the demands of the day job meant I hit a glass ceiling around 2012, and couldn't really fit any more in.
I might not blog any more, but at the time I managed to fit a lot into my life – thanks entirely to my wife whom loves the rum life as much as I and who was very understanding.
We travelled a lot, we went to lots of rum clubs, training events, and drank a lot of rum. Building an extensive collection as we went along. Having met people like Mike Streeter (RumConnection.com) and the one and only Ian 'Global Rum Ambassador' Burrell, I knew that I wanted to be a full-time rummy, but financially I couldn't do it. I was stuck.
In 2013 the company I worked for was brought by an American corporation and really didn't like the look of things. It was already really quite stressful, and it didn't look like it was going to get better. Fortunately, I found myself in a position where I could quit the day job and pursue a rummy path.
In 2014 things got going in a small way, and they have built up ever since. As I mentioned I don't really blog anymore. I prefer to get in front of people and talk rum, sharing the moment and helping to clarify understanding of what I've got. So the blog might be effectively in hibernation, but we keep the social media channels active.
I'm blessed to be able to do brand work for Foursquare Distillery here in the UK, and I write occasionally for the trade press and get involved with projects like Think Rum, Old Fashioned Week and I even find time to judge rum for the IWSC, ISC, World Rum Awards etc.
I balance my life against earning, learning and experiencing. You never stop learning – you just find new questions to ask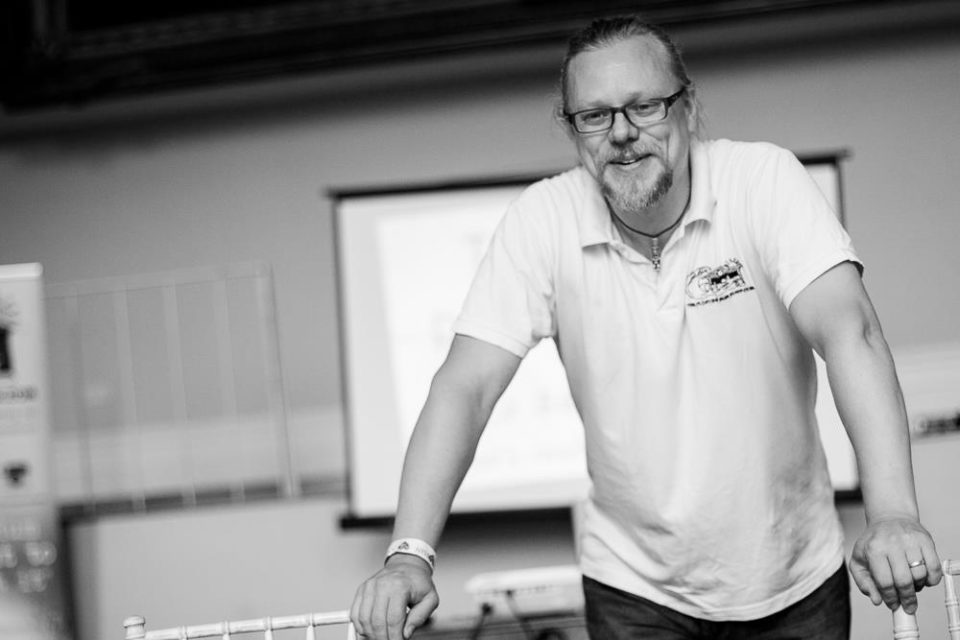 You are also involved in That boutique-Y Rum company, could you tell us more about this « new » bottler?
A number of the consultancy projects I have, I can't talk about as that's the nature of the work, so when I was initially approached by Ben Ellefsen at ATOM Brands to see if I wanted to help them with I immediately accepted as they are a super cool bunch of people, but I couldn't say anything until they launched in October 2018.
Fortunately for 2019 they want me to help them spread the word and work at events, so I've assumed the role of Brand Ambassador, although I still do all manner of things behind the scenes as well.
I'm honoured to have the role, it's a great way for me to continue talking about the entire category of rum. That Boutique-y Rum Company is a sibling to That Boutique-y Whisky Company and That Boutique-y Gin Company.
The approach is the same for all three – if we think its delicious we want to share it. We might present it in a humours manner, but we love what we release and want others to be inspired by it. The TBRC is owned by ATOM Brands, whom also own the online retailer Master of Malt, Ableforths, and a number other companies.
They are busy all the time.
With that Boutique-y, a lot of selection were made with ultra classic destination as foursquare, worthy pa…heu, one secret place, caroni, etc… but also some great new comer as o Reizinho or Issan and a white rum from London. Is that something you wanted since the beginning?
Absolutely. There are quite a few independent bottling companies out there, and as with anything, having a point of difference is important.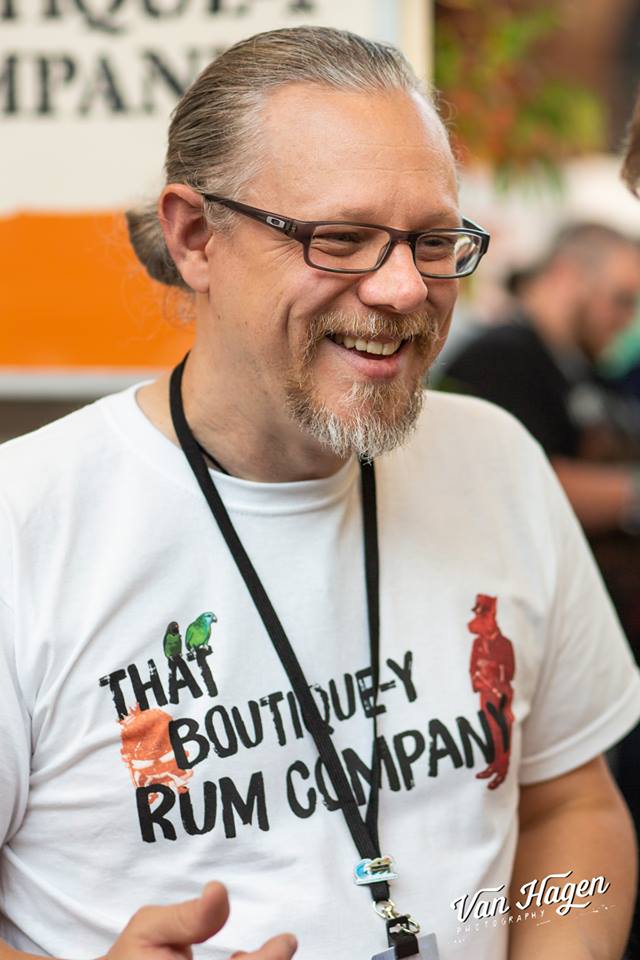 I'm lucky – my rum life has taken me to some amazing places and I'm blessed to meet some fricking cool people who make fricking delicious booze! I owe it to the world to get their rum in front of as many people as I can. And if our limited edition releases help those producers gauge a market response and perhaps give them confidence to launch there, then so much the better! We have plenty of familiar releases coming, but also plenty of stuff that perhaps people won't have tried.
Do you think, as me, that we have too many « same » rums between each rum bottlers?
Maybe. But we also have an ever increasing rum curious audience, and so supply reflects demand.
Indy bottlers have different styles, and these presentation styles will appeal to different people. I want people getting excellent rum in their glasses.
If the indy bottler route is how its achieved, then so be it. There might come a time when the market saturates, but that time in not now. We've lots and lots more coming to market.
You are a « rum educator », in what consist this job?
Rummies around the world can find they live in a bubble – sharing information and proclaiming this that and the other from on high, but the reality is that rum is poorly understood by the common man (and woman) and so being an educator is to talk about the basics of what rum is, and perhaps more importantly what it isn't.
I'm lucky – I get to talk rum to all sorts of people, both trade and consumer alike. I think rum has an image problem. A problem that is solved when you share some good stuff with people, but in general, the category can be dismissed easily, and perhaps its the fact that in general, the marketplace is dominated by low-cost, unexciting products.
Other categories like scotch, or cognac don't necessarily have that issue. I know rum can be great, but over turning the general image is my biggest challenge.
The world of rum is changing, more and more transparency and honest products. How do you see the future ? What are the big challenges for this spirits?
Transparency is key.
Getting past misleading age statements. Raising the profile of rum. Sales of rum grow year on year, but it't not exploded like some were predicting.
We've excellent rum coming to market – one side of the seesaw rises, but we've also got too many chancers out there – ready to make a buck without caring how or what bullshit is peddled.
But I find it increasingly easy to ignore the poor stuff, the dross and the downright naughty crap, as the good stuff fills my days. I'm generally quite positive for the world of rum.
I've speak with Kate Perry about the USA, how do you see the growing interest of american people to the rum ?
I think the US, just like Canada, Europe and the UK are much alike – we all have people who are real rum fans, but some markets have more of an issue with access to the good stuff.
I forget how lucky I am to have relative easy access, but then again if I lived in France, I'd have a lot more access to excellent rhum agricole.
You have taste many and many rums… in your souvenir, what was the big moment of pure tasting in your life?
So many – none necessarily better or worse than others. The nice parts are the moments at Rum Festivals, such as Paris when you get to try a dreamy rhum agricole for the first time.
Or perhaps someone has a sample hidden about them.
For example a few years ago, Christelle Harris from Hampden had a small flask of cask strength, four year old rum.
And it was super dreamy – delicious and something that still makes my mouth water at the prospect. Drawing a sample from a cask in the tropics is a pretty special moment of course.
Some rum producers take this far more for granted than they should.
Last questions, we can see more and more blog/websites about our spirit, what do you think about all these new comer (as me in fact 🙂 )
I'm lucky perhaps – when I started there were not so many websites. Perhaps it worked in my favour, perhaps it was a bad thing, as I might not have been pushed to do better like people are these days.
With a greater number of blogs, if you want yours to stand out, you need a point of difference, as well as interesting content. I think we are in an excellent place – blogs challenge the new world order and this is important.
As long as we remain humble and try not to believe our own hype, then we'll be fine. The truth is I just don't have time to read everything out there. Sorry folks.
When I wrote, I did it for me. It didn't matter if nobody else read the site. I had an endgame in mind – but as much as it felt like it was my entire life for a number of years, things change and that will be the same for everyone. I'd often hear people say « Right then. I'm going to start a blog » and I'd make a mental note to see if they get past a dozen articles. Quite a few didn't.
I like the look and content of Le Blog a Roger – I particularly like that you've got other spirit categories on there and I wish you all the best, and hope you can continue to find the time to keep going.
The rum world is in a good place and we can stand a few more people sharing the good word!