Travel back in time with this Tormore of the 60s bottled in the course of the year 70 for the Italian bottler Dreher Import … Here is in substance what my wine merchant said us during a memorable evening at his house on the occasion of his 50 years…
Tormore: don't know and Dreher Import even less … here we are well advanced!
So let's start at the beginning, so Tormore is a Scottish distillery built in the 60's on behalf of Long John International and located in Speyside.
Now owned by the group Pernod-Ricard, its 'only' be used to make blends for Chivas Brothers among others.
And for Dreher Import, it is an Italian importer of spirits, I'm not sure they still exist, to confirm.
So in the 70s, this importer decides to launch on the Italian market this Tormore 10 years, which would be a Tormore of the beginning of the distillery since it dates from 1960.
---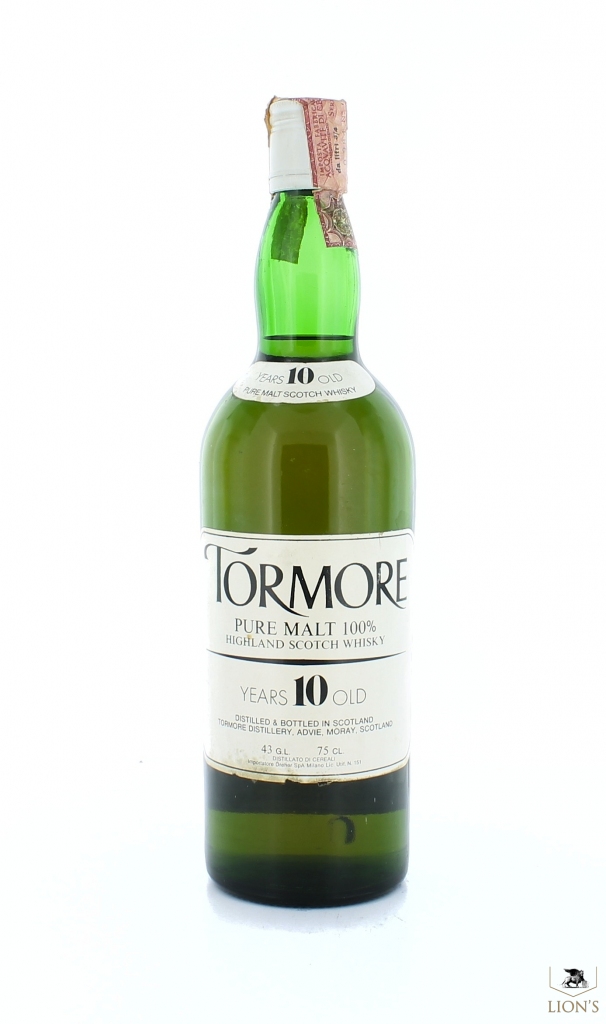 Aged 10 years for a abv of 43%, this whisky might seem weak but not at all … Otherwise I will not waste my time talking to you, you can imagine 🙂
The very interesting thing in this whole story is actually in the years of distillation. In the 60s, everything was certainly different, we had to take more time, do things more calmly and especially have a style that we can't find no more now.
Color: old gold, the liquid is quite fat despite its low voltage
Nose: We dive directly into a very fruity spirit with apple and pear among others.
Small pineapple and passion spikes are there, all covered with a touch of honey.
Menthol, beeswax, marzipan and of course the cereal complete this nose very fresh and fruity.
The 43% are of course a remarkable softness.
Palate: a mouth is rather oily, malty and fruity … something really amazing with this small 43%, the whisky really has body, it is striking!
The cereals, honey, apple and pear with a lemon / mint side and some tertiary traces with tobacco, milk chocolate and a light oak are all melted together.
But what bold, what presence for a spirit so light in alcohol … it is really an exemplary reduction that would not be without reminding the work of Samaroli for example.
Price: historical bottle, no real price but can be find around 500€
Conclusion: my god, what an incredible experience … this whisky is simply fantastic, maybe not the more complex thing but what time spent in his company! I am blown by the elegance, the body and the fade of this spirit of another age …. Bravo!
Score: 91/100