Last Sunday took place a master class from (r)asta Morris at the first « Liège Whisky Festival« , and it was a huge succes ! To celebrate this event, Bert came with a great linup !
So between a Caroni and a Chichibu, we could taste the freshly new bielle 2002. It only arrived at Rasta Morris 2 days before !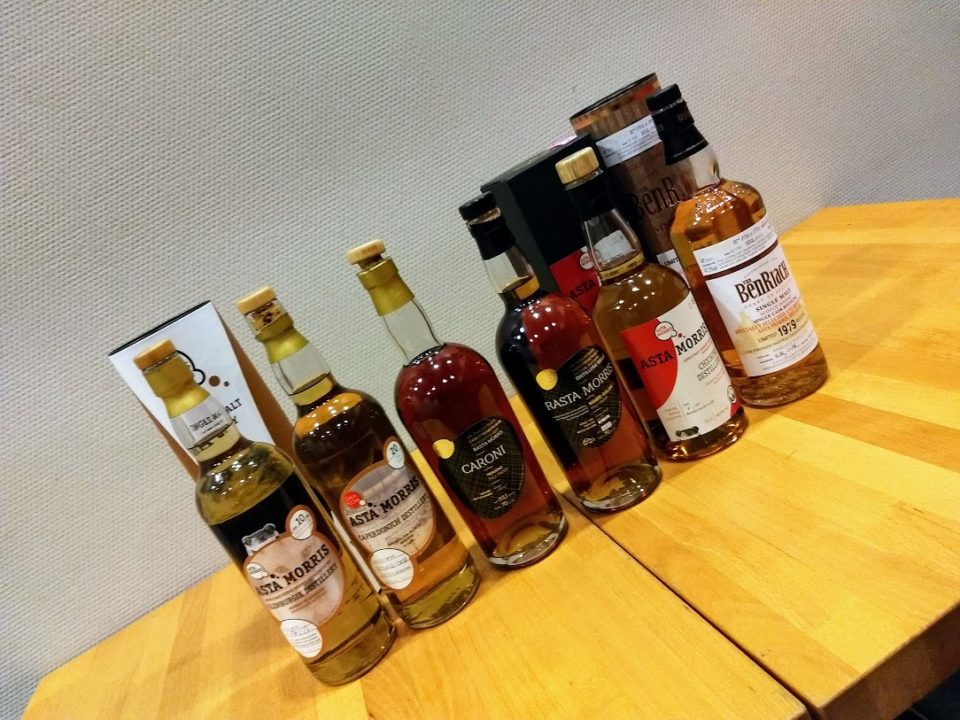 Bottled on february 2019 after 16 long tropical years on cask an 8 weeks on inox tank (for transport), this one has 49.3% abv. This one is really limited…only 38 (!!) bottles will see the light !
The probability to taste it is as big than tasting an uitvlugt 1985 with Luca Gargano on a gondola at Venise in fact…
During this master class, on the first « sniff », I realized that the travel was a little bit traumatic for this Bielle 🙂
So I let it one hour aside, the time it could recover all its potential… and what potential !!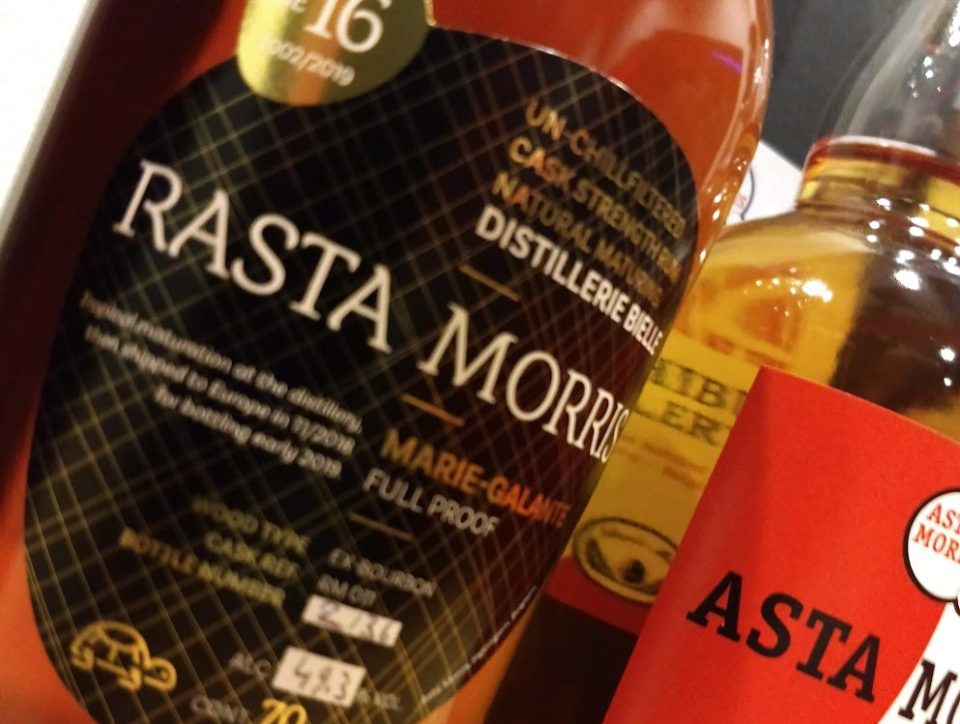 Tasting
Color: light mahogany
Nose: gunpowder, tropical fruits candied with banana, mango, chocolate, camphor, wax, cherry.
It's not without reminding me of the huge 2001 selected by Kirsch Whisky in Germany, may be less concentrated and lighter, delicate, elegant.
Over time, the butter adds a very nice pastry and bold dimension. As Bert would say, « C'est gourmand …. » (Private Joke Inside).
The camphor gives a small wind of freshness, the wood is rather discreet for such an old rum and a light smoke is added to the whole.
A mix between a libération and the bielle 2001, excuse of the « low » level comparison !
Palate: very sweet but with the pep it takes thanks to the 49% (not reduced).
Liquorice comes directly to remind us that we are at Bielle followed by mocha and gunpowder.
The entry in the mouth is rather bold and concentrate but without being oppressive.
It's concentrated but it stays fresh. The fruits of which banana, orange peel and cherry add a beautiful tropical side to this eau de vie definitively elegant.
The finish is sustained, delicate on dark chocolate, camphor and cherry.
Price: 500€
Conclusion: … slaughter. really a very good Bielle but unfortunately almost untouchable both financially than availability level.
After, if we leave aside these « light » considerations, the rum is great …
some say, « at this price, it can! » … Well I say yes, you are true but it does!
Aeration and patience are on the other hand at first so that it gives everything in the belly.
Quote: 18/20