New destination with the other country of agricultural rum, Madeira and its rums benefiting of the « Denominação de Origem Protegida ».
Nico Rumolver made a great article aboute these madeira's rums here, I advise you to read it as soon as possible.
On this small article, I'll only speak about a small distillery at the East of the Island, Santa Cruz, O Reinzinho. Two differents bottlings of the same origin by « Les Latitudes » and « That Boutique Y ».
Concerning the rum, fermentation of pure canne juice is done during 3-4 days. After that, the canne's wine is distilled on small Portugese pot still as it could exists in Armagnac for exemple. The distilitate reach 60/70% abv.
The rum then is moved through inox tank for reducing.
Latitude O Reizinho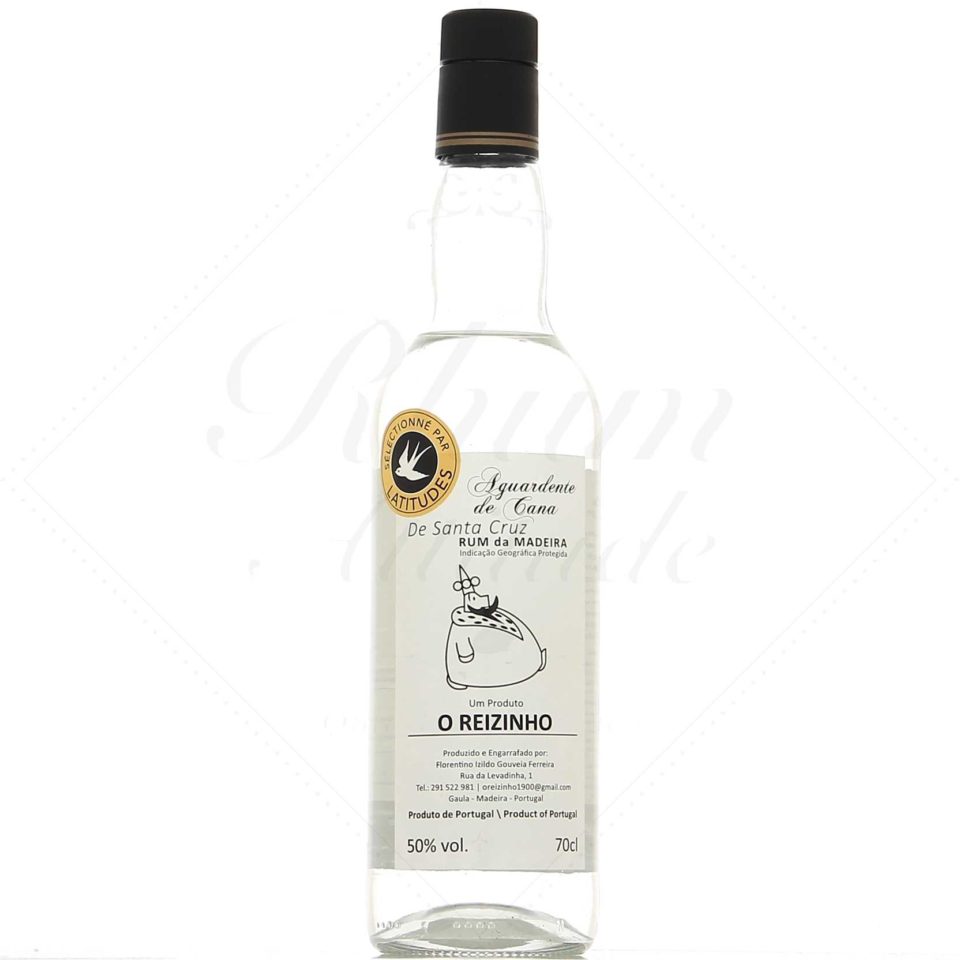 As Nico explains, while preparing his report on the rums of the island, he fell under the charms of this white rum.
Due to the lack of availability of this juice in the hexagon, he decides « simply » to take care of the import …
So here we are with an official bottling but for the French market. This version title 50% and has a capacity of 70cl.
Color: transparent and oily.
Nose: the nose opens directly on the cane and citrus with lemon in mind, it is quite fresh and engaging.
I find an « organic » side with a baker's yeast aspect … it's light and it gives it a little « wild » look like a clairin for example.
Iodine is here too as well as a touch of pepper and olive. The fruits are of course present with lemon, mango. Cane sugar brings a warm and round side.
The 50% that everything is well integrated.
Palate: sweet and oily, cane and fruits reappear.
The battery syrup is always present and brings a very nice greed. Marine iodine and pepper are also part of the tasting, but sparingly.
Liquorice finishes this beautiful tasting.
The 50% are completely melted to all … a very nice success!
Price: 35.9 €
Conclusion: Very nice white rum halfway between the class of a Martinican and the savagery of a clairin ..
Europe with an hardcore tuning 🙂
Rating: 17/20
That Boutique Y O Reizinho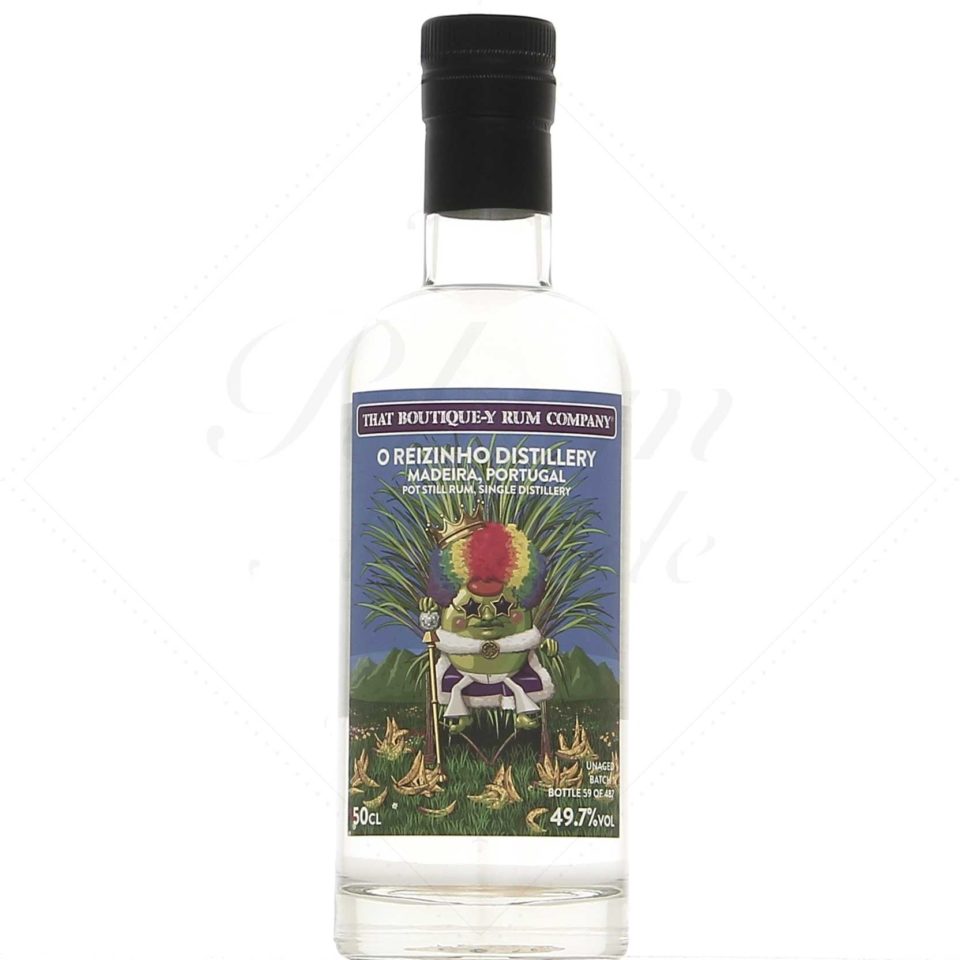 Selected by the purest of coincidences at the same time by That Boutique Y, this bottling tracks 49.7% and presents a very funky label
This shop is a young bottler who arrived in 2018. With several relatively « classic » selections, they still seem to like things atypical with such O Reizinho and Issan for exemple.
Note that this version is 50 small centilitres.
Color: transparent of course
Nose: more vegetal and again this aspect yeast, iodine and green olive.
Lemon and cane sugar are well represented and gluttony seems more present than on the other version I find.
Attention, I had for this version a sample and for the other a freshly opened bottle, it can play.
The watts are very sweet too, the alcohol is very well integrated.
Palate: very sweet, fat and fruity with lemon and iodine, this version is very greedy with a honey side.
The olive is slightly more marked than on the OB version without being too disgusting.
Price: 39 € (attention, 50cl)
Conclusion: very nice version too, relatively close to the OB version of course. I found this one more round.
Special mention for the very funky label, I love it.
Rating: 17/20
Conclusion
Two very nice bottlings of a distillery to follow because they seem to do things very well!
I find some similarities with A1710 Martinique actually. It is true that their ways of doing things are a little identical, so it seems quite logical.
Related Post.