Haaaa, Foursquare 's rum… It's always a good moment whith them such it's well done. That's « easy drinkable » rums, it's always good, sweet, smooth. This kind of ultra proper rum, first of class. I like that 🙂
On place since 1730 and active until 1980, Foursquare have produced sugar and rum until barbados had lost the export contract with united States, on the 19 century.
After that, there was only sugar production until 1980 and the big sugar depression.
Bought by the family Seale on 1995, it started again to produced rum on 1996. Now many rums are coming from Foursquare as Doorly's, RL Seal, sixty six and of course Foursquare.
And today I propose you some Foursquare that I have on my cellar 🙂
Foursquare Porto Finish
This one is a blend of pot still / column that was aged 3 years on ex bourbon cak and 6 years more on Port cask.
The total abv is 40% to make, probably, a really sweet rum. Perfect one to open the linup !
Color: light mahogany, oily.
Nose: Really smooth and lickerish with vanilla, nuts and red fruits.
Lot of fruits with sugar grapes, cherry blended with a light oak gives warm side to the juice.
The alcool is really sweet, it's a really well done nose. Only pleasure.
Palate: hyper sweet and smooth, vanilla is very present with burnt caramel and red fruits once again.
It's roasted, toasted, vinous, fruity but the 40% are perhaps too light. The finish is not very long.
Price: 45€
Conclusion: Well done, really a good one to start and could (must !) be a very good alternative for false rum with lot of sugar, vanilline etc…
Perhaps some abv more would be good.
Note: 16.5/20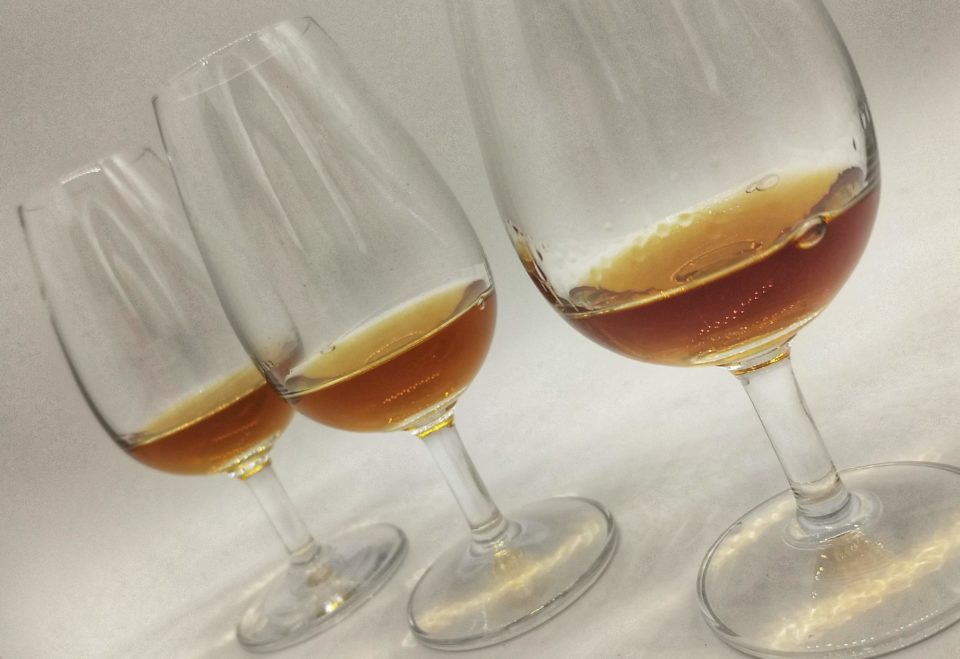 Foursquare 2005
Once again, a blend pot still/ column, this 2005 vintage was aged during 12 years in ex bourbon cask on the tropical climate of barbados.
Bottled on 59% abv, it becomes « serious » 🙂
Color: Mahogany, very limpid and oily.
Nose: Toffee is the first thing on mind when sipping this rum.
It's very lickerish , so vanilla/glue/caramel/chocolate. It's very round, no agression. the 59% are totaly absent.
Some spices and nutmeg are mixed with tropical fruits as coconut and banana.
It's very concentrated, as an old dark demerara rum.
Candy nose, love it ! 🙂
Palate: Sweet once again, the alcohol is perfecty integrated. there is a lot of fruits as cherry, banana and a big kick of vanilla.
Brown sugar, tabaco, spices, a well toasted wood, nuts and dark chocolate adds a warm side on this rum.
Price: 70€
Conclusion: We have here a very nice summary of what Foursquare is, a rum gourmand, sweet, creamy, without false note and for a friendly price !
I really love!
Note: 18/20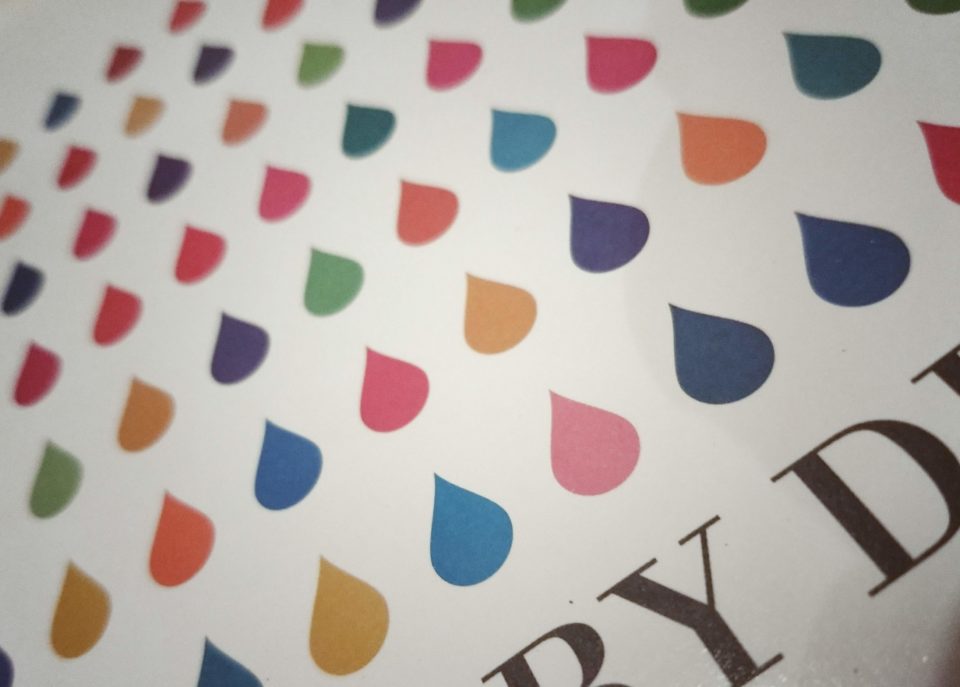 Foursquare Destino
Bottled for the anniversary of Velier, this one is still a blend of pot still/column and was aged in barbados since 2003.
12 years on ex madeira cask and 2 more on ex bourbon cask. It was a selection of 2 casks by Luca Gargano. The rest was blended for the 'regular' destino on coming.
The name Destino was founded by Richard in regards of his 'match' with Luca.
Only 500 bottles with 61% abv landed on our wine store (physical or web)… but, personally, I didn't see it 🙂
Color: Mahogany, really (really) oily
Nose: The glue and the roasted coconut comes first on the nose and just after that, red fruits and dark chocolate.
The alcohol is very well integrated, it's really a constant with foursquare. Always sweet and round.
Once again, cherry and roasted, grilled side. Vanilla is very concentrated and the madeira cask gives an big heavy aspect.
Palate: the alcohol seems more present than the two others but still not agressive.
It's oily, concentrated, complex, vinous…waw there is a lot of things !
Let's try to shell that, there is roasted wood, dark chocolate, spices, vanilla, red fruits, with this cherry that follow me since the beginning and tropical fruits.
It's very vinous, perhaps too much in fact. This rum is not made for big sunny bbq days 🙂
Price: 170€
Conclusion: Really round, complex but perhaps too much for me… I like it, very nice but it coud be « sickening » (not sure for the translation)
Note: 17.5/20
Conclusion
Nothing to say, they know how to do at Foursquare with each time gourmet products, pleasant, warm and authentic.
That remains foursquare, we feel the affiliation and therefore the surprises are not always present but the quality is always there.
Bravo!