New Martinique selection for Hubert Corman, this time it's on Bally's side that we're going for a walk … and not just any because of his 18 years on tap, this selection is actually the oldest Bally never bottled.
Chosen from 3 samples proposed by Marc Sassier to Hubert, following several criteria previously discussed, I had the huge chance to taste them during the selection in Battice.
Naively, I like to think that I had my say in this bottling, even if obviously I am only a very small link in the whole story … but hey, the moment was really owl !
During this selection, the 3 proposed samples were all of a very good quality and we were entitled to vintages following 2000-2006-2008 … All 3 of excellent quality by the way …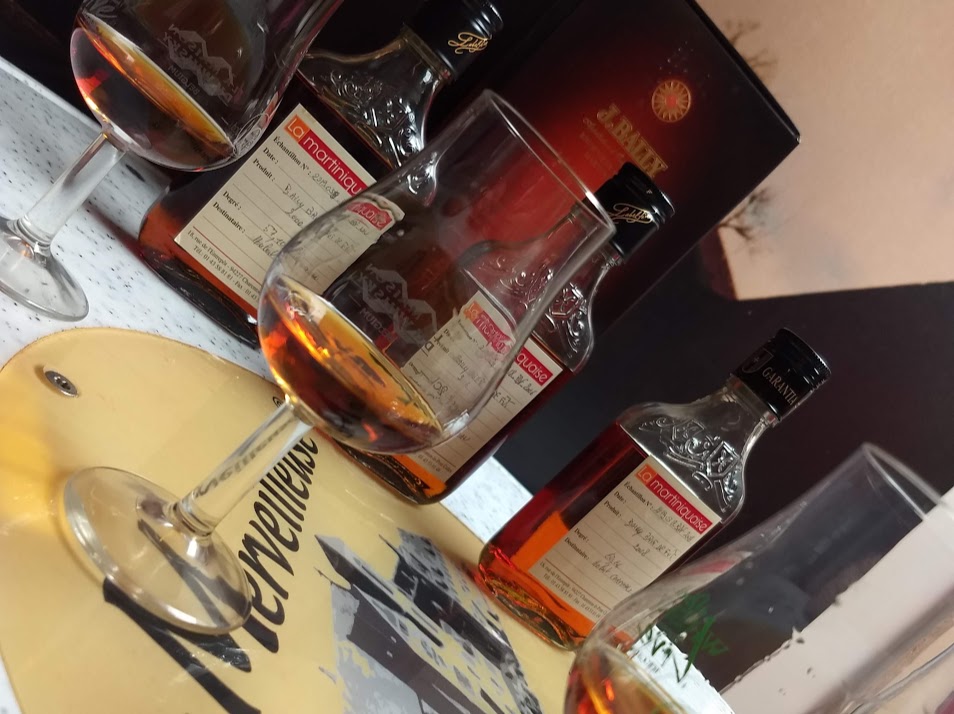 For the little story, arrived in 2000, our first impression to both of them was a frank and academic  » Bordel de putain de merde, c'est bon ça !  » … So, a great technical retour 🙂
As for the Trois Rivières 2005, Hubert wanted to customize the label and the box … and rather than indicate the vintage, he decided to display the age of this venerable Bally.
For those who are keen on transparency, all you need to know and even more is on the box. So the pleasure of tasting will only increase tenfold 🙂
Holding 56.8%, this Bally will have been distilled in 2000 to be deposited in 2018. A long year later, it is bottled after a good cure aeration … 408 bottles of 70cl will have been produced.
Color
Old mahogany, very dark and oily…
Nose
The first nose reveals a surprisingly fruity rum on citrus fruits, blood orange, apricot jam and even some floral notes. I say surprisingly because after 18 years in his drum, we expect more tertiary notes.
Brown tobacco, ash wood, encaustic, camphor, liquorice come back then put things in logic.
The wood is frighteningly generous, it offers beautiful chocolate, dried fruits, vanilla traces, a slight side of gunpowder.
The almost 57% are pretty well integrated and don't attack this warm spirits.
Palate
The palate is warm, generous, creamy and the traces of the cask are more present here than the nose.
The woody is still as chocolatey, noble and by no means too astringent … it gives this rum a very generous side actually and seems very controlled.
The year of aeration will certainly have played a role in this relative accessibility. Traces of dried fruit and licorice finish with tertiary aromas.
The fruits are able to emerge in all this with a nice big jam of apricots, citrus fruits and more spicy traces like cinnamon and nutmeg among others.
The length is very strong on dark chocolate powder and spices.
Price
149 €
Conclusion
An 18-year-old Martinique farm rum is always something rare and exceptional to enjoy.
Here, this Bally 18 years old has really been shaped by the barrel of Cognac, offering this spirits a beautiful complexity and above all an incredible delicacy …
Far from being an undrinkable woody juice, this Bally managed to be affordable from both a tasting and financial point of view.
Indeed, 149 € for a rum AOC farm of 18 years, it is indeed rare enough to emphasize it.
Score
90/100