In a few weeks, the 6th rum fair in Spa will open its doors to many lovers of this spirit in Belgium and abroad … I therefore propose you a small interview with Vincent, one of the people behind all that …
The rum show is in its sixth edition, remind us how it all began.
And yes, already the sixth edition! It feels like we were embarking on the adventure yesterday 😉
In fact, it all started 10 years ago. I was a member of Whisky-Live where my stepfather Jacky Büsch was the President and Manager. So, our meetings and family evenings turned nonstop around discussions on spirits.
Since I was always more fascinated by rum than by whisky, one day, I submitted the idea of ​​organizing a fair dedicated to rum only, inspired by the big brother « Whisky-Live Belgium « .
The project matured for 3 years to finally be born in 2014, at the Hotel Verviers first, before migrating to Spa, clearly for a matter of place. We bet for a first clap on a few hundred people, but the craze was immediate.
The big Belgian importers followed us all because the concept did not exist yet in Belgium. The Rhum adventure in Belgium started and 6 years later, we do not really regret!
Do you feel an evolution in the audience? The rum becomes more and more known, the public is it more and more pointed?
In fact, there is a big evolution since our very first edition. First of all in terms of the number of visitors.
It means that more and more people are attracted to rum. It is the spirit that is clearly on the rise. On the other hand, the public is becoming more and more expert. During the first editions, visitors went from one booth to another and wanted to discover everything.
Now, some of the public is preparing their show in advance. These aficionados peel the plan to organize and miss nothing. And as soon as they enter the space of the Cultural Center of Spa, they already know the stands where they will go.
It also corresponds to the fact that since 2014, many tasting clubs have appeared everywhere. Thanks to this, many novices have become, little by little, real experts.
We are going to talk about the collector's bar, but you, as a fan of rum, who are the most represented in your bar?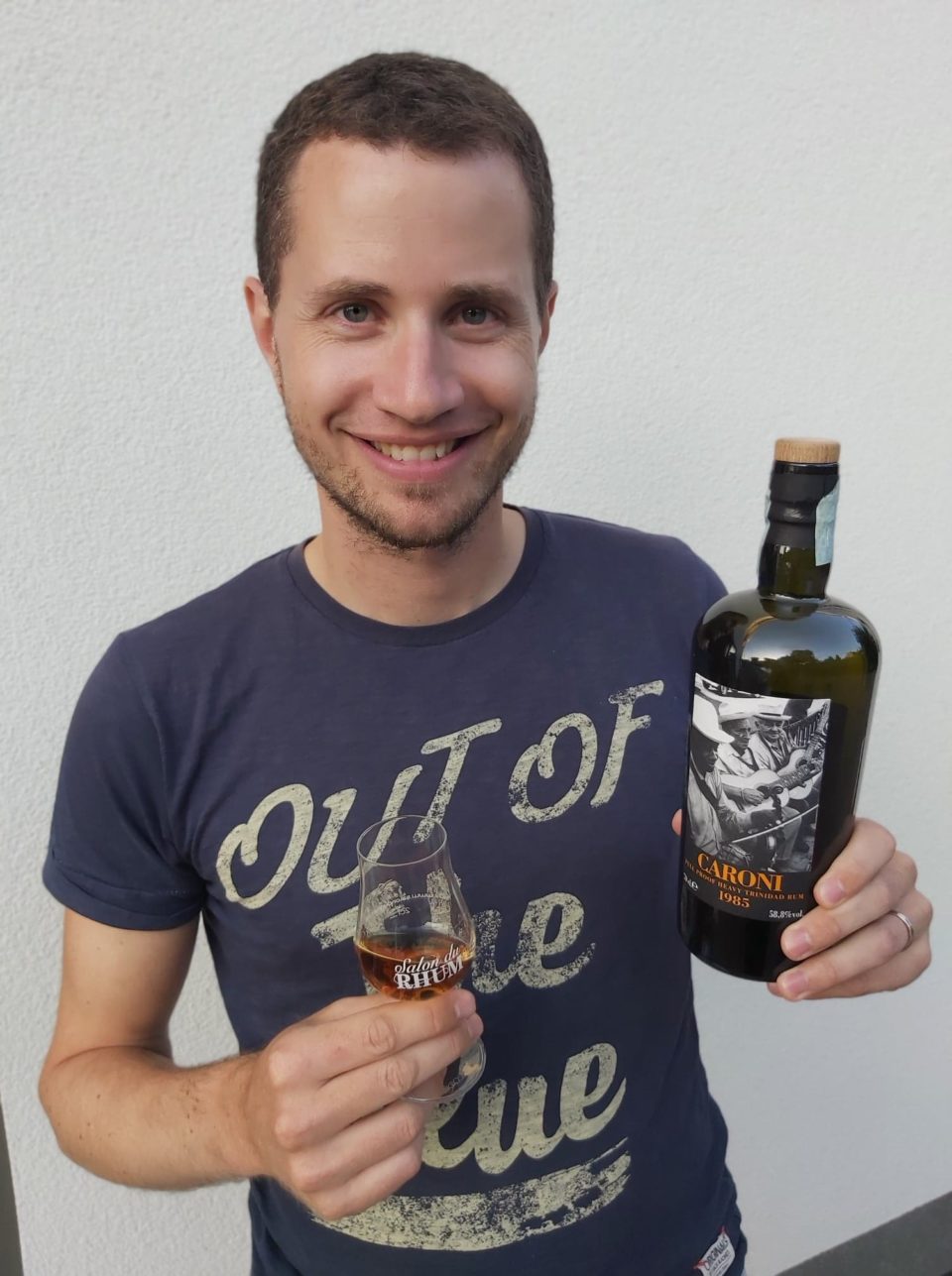 In my bar, you will find mainly agricultural rums and English rums.
In order, you can find Neisson, Trois Rivières, Clément, St James (1998), JM Bielle, Damoiseau.
As for the English rums, I have Jamaicans with Long Pond and Hampden and some Caroni.
And all the old bottlings of the Salon du Rhum, of course!
This year, in addition to the collector's bar, you have set up a « caroni » area with Luca Gargano … Why caroni?
Our collector formula really works really well since launching 4 years ago. We have seen beautiful bottles scrolling there (Enmore 1995, Ste Luce 1980, Neisson 18 years old, La Favorite old 80's, …) with the only watchword: the pleasure of meeting and sharing a good moment between experts around an exceptional rum.
This formula is also sold out this year again. Beside that, considering the craze around Caroni since a few years, we wanted to propose a unique formula of its kind on a festival.
We managed to collect 14 bottles for the occasion: some oldies (1983,1985 old legend, 1988, 1991, 1992 FP) and several Single Cask.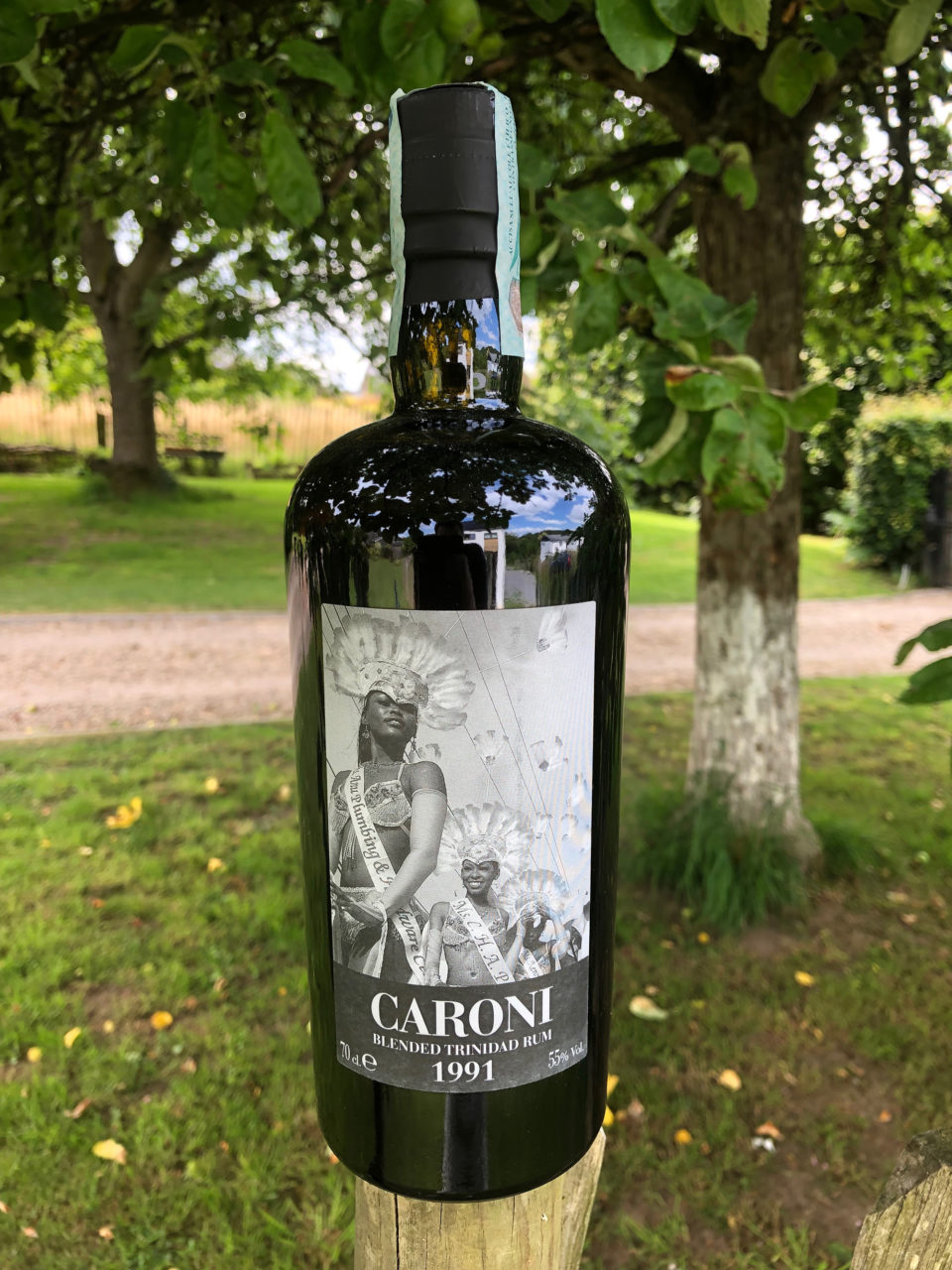 At present, many amateurs / collectors buy bottles of Caroni but do not open them. (#ouvrezvelier!)
We have decided to open them and make them discover. This is the opportunity to come and taste some nice bottlings. Luca will be present this year …. It's going to be awesome!
Clearly, he will add magic to the tastings and set the scene historically speaking on a few bottles.
The space « Caroni » is certainly « The place to be » in 2019!
Many rhum festival bloom left and right, in Belgium you are probably the best known. How far do you want to bring this show?
We hope to continue with the Salon du Rhum as long as possible. This year, we will still have some new brands.
I think we are always trying to innovate and propose new things so that the visitor will have the pleasure to come and come back. We were contacted by several people who wanted us to do the show in other cities. This is just not possible for our team!
We all have a real job next to the show (trade, education, medical world, …). The setting up of the Salon takes about 1 year (with our committee of 6 people!) So that everything goes well.
As soon as we finish an edition, we already attack the next one. We don't expect to become bigger in the future. Once is not customary, we can say that we are very satisfied with the level of organization that we have managed to achieve.
We must not forget that we are all volunteers and that we come from totally different backgrounds. This is also what makes the family side of our organization.
We are about 50 in the team and we have known each other for a very long time. Never change a winning team !
Last year, some comments about tokens appeared … What do you think of that?
Have you thought about changing the formula?
The tokens are present since the 1st edition of the festival. The wish of the exhibitors – who asked us to put this formula in place and to coordinate it – was to limit the abuses.
They wanted to prevent visitors from tipping their glasses only to the oldest, rarest and most expensive rums! To compensate for this, we have always put a relatively low entry price (20 €) and this price has not changed for 5 years. It also allows everyone to have access to all free tastings …. and this is also the vocation of our show: accessibility.
After, suddenly, everyone is free to go upmarket. Obviously, we see that some brands play more games than others by offering more free tastings … which is of course everything for them!
In the past, we offered tastings of 2cl, this year it will be 1cl. The price of the paid tastings will therefore already be different … and a tasting of 1cl is enough on the show!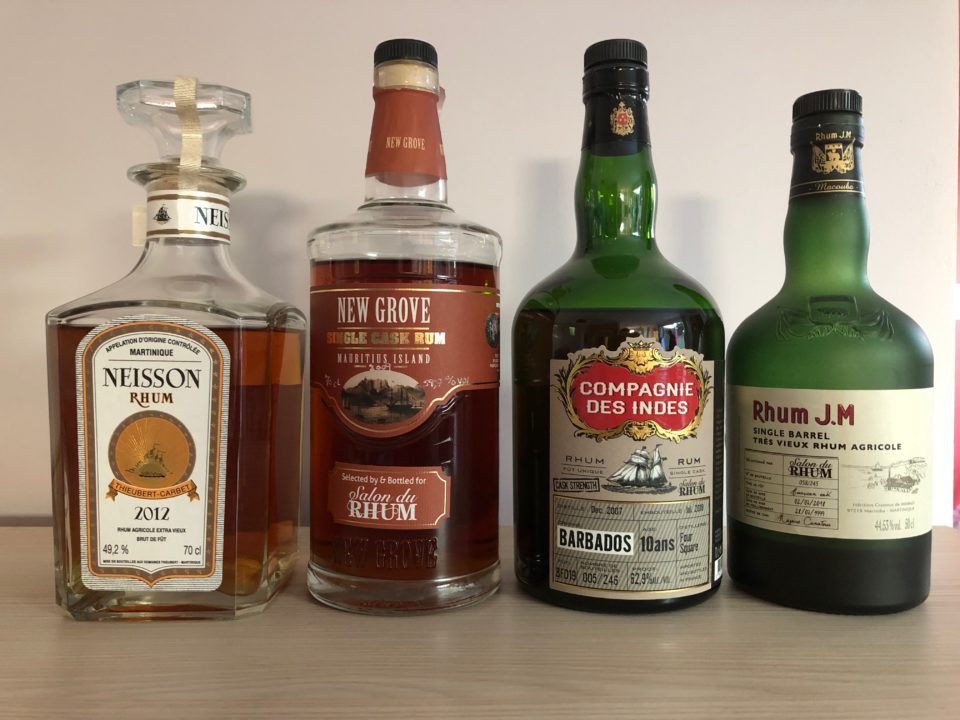 The cuvées of the spa salon have been well established for a few years. This year, what will they be?
We already had the chance to release 4 « Special Bottling » for the Salon. Each time, it was Single Cask raw cask.
We had a Neisson 2012, a New Grove 2009, a JM 18 years and a CDI Barbados 2007. In hindsight, we say we have already been able to select some nuggets.
This year, we will propose a St. Lucia (our first selection reduced to 46 °) and a Jamaican for which we can not yet reveal everything (info soon on Facebook) but it will please purists!
In our old cuvée, which star did you think? What would be the thing you would like for future selections?
Of course I appreciate all our selections. But if I had to choose one, I would say the JM 18 years is a real wonder in my opinion.
Historically, it is the first time in the world that JM bottled an 18 year old. I remember the great time spent selecting the barrel with my friend Stephan Brandt!
It remains an exceptional memory …
A lot of salons offer a contest, what do you think of this kind of events and try to this kind of things?
Many distilleries contact us every year to see if we are doing a contest or not. We have already thought about it in the past, but we will not do it.
To succeed in a real contest, it takes time. And in all honesty, we don't have enough.
On the other hand, we have already thought of giving a reward to the rum the most appreciated of the festival: the rum crush of the visitors. To see if one day it will be put in place …
Many other spirits are starting to please, do you think you propose a cognac area, Armagnac etc on the show?
Clearly, cognac and armagnac are more and more popular. But we will limit ourselves to rum.
Only with that, we have all or stands full (and we must even refuse this year)