This time, big tasting with the first bottling of « Letter of Marque » from my neighbour and friends  » d'outre rhin ».
First selection from them with the assistance of The Rum Cask, they deceide to choose something special. Result: An Hampden from 2009 at 66 abv.
They could do it simple but they select a DOK mark from this great Jamaican distillery. The highest ester concentration allowed by jamaica. This mark is generaly used for blendings or perfume !
More informations about marks, read this one.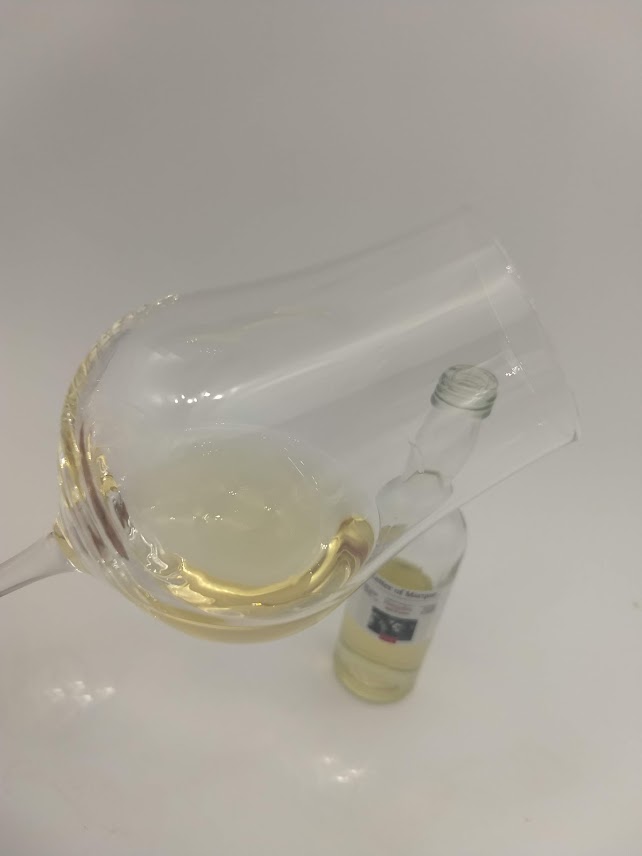 Color: near white… ?? yes, the cask doesn't have mark the color of this very oily rum. 
Nose: Glue… pattex glue at the first impression. After that, lemon and Ginger appears and give an acid side to this rum.
Exotic fruits as pineapple, banana, orange and some marzipan notes arrives with aeration. Dark oliva are here too… we can't miss the origin of this one, clearly not !
Good nose, extreme but sweet… I would have prefer more vanilla etc but yes it's good.
Some shy spices finish this nose with white peper. 
Palate: calmer than expected…I'm reassured 🙂
We are clearly face of hampden with the glue, exotic fruits and oliva. The alcohol is well integrated. Acid green apple takes a lot of place with a small bitterness from the wood.
Some smokes ends this rum in a long long finish.
I would prefer something rounder in fact…. It's good but too acid for me. <H> from velier or the 2001 from bristol/collins are more drinkeables and entertainings but clearly not the same costs 🙂
Price: 59e
Conclusion: As I expected something 'monstrous', here we are with a classic Hampden but with an acid side predominant.
For me, this rum is very interresting but only to taste once. The rest, it should be used for wonderfull cocktails or blending test.
Pure, it's difficult and clearly not a rum for all days (my opinion).
Some more ?
Thanks Letter of Marque for the nice photo at the top 😉