News in the Rum Excellence Collection with this Bielle 2012 YQM … YQM ??? Yes for Yquem, which of course refers to the cask coming from the well-known wine estate in Bordeaux.
Here we are in the presence of a rum of Marie Galante aged 6 years on the island in one of these prestigious casks and bottled in Paris in 2019.
Titling a nice 59%, we should have something punchy and I hope well balanced !
Knowing Alexander and Bielle, I admit to be confident, but you never know 😅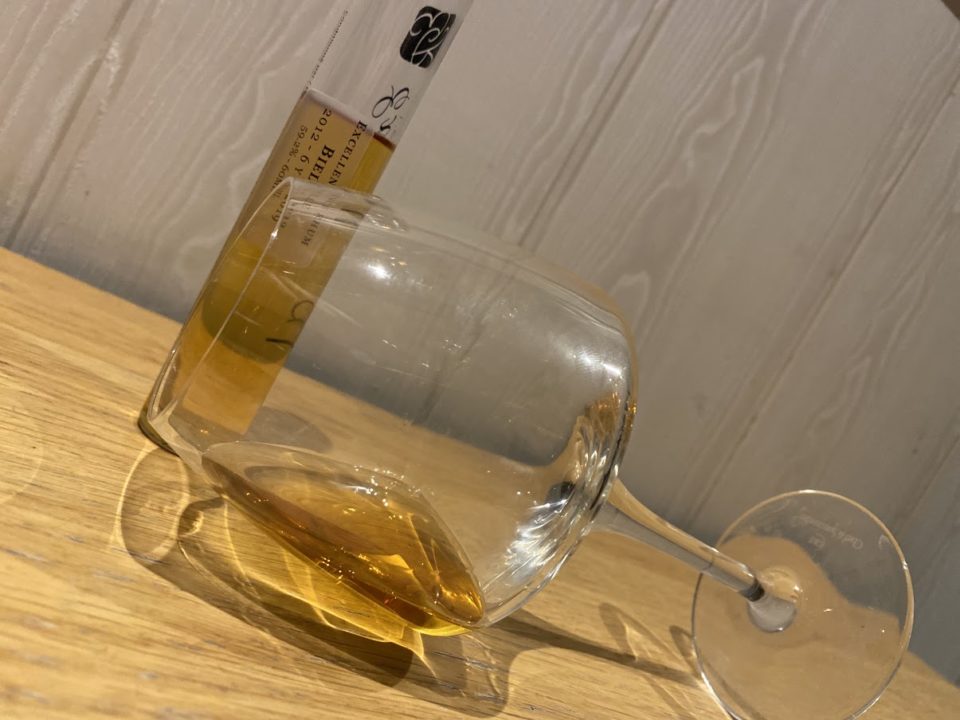 Nose

The first nose is more about rubber, gunpowder, liquorice and citrus … directly it evokes the mythical Liberation 2012.
I may say stupidities, but it's a vintage 2012 that was aged in Yquem cask … I say that, I say nothing but the Libération 2012 was a juice aged until 2012 in the same type of barrel.
So in 2012 this cask was empty and from there to think that our Bielle would have followed this release in the barrel …. and well why not after all eh? 🙂
A fruit effusion follows, on citrus fruits with blood orange, lime, exotic fruits with green banana and a hint of eucalyptus.
A touch of milk chocolate adds weight to this very fragrant and pleasant nose. Vanilla, nutmeg finish all.
The wax, encaustic and a nice licorice finally remind us that we have a real Bielle.
Alcohol is felt but not too negative.
Palate
Pwa is good … it's punchy, fruity, vanilla, woody but finely and a very nice length …
Notes of liquorice, wood, exotic fruits, spices, chocolate, citrus with lemon in the head and a tip of cane vegetable.
The attack is frank and it's very nice … we feel that there are watts but it is very moderate.
The length is really impressive on licorice, chocolate, nutmeg and gunpowder.
Cost
189€
Conclusion
Really … pwa it's good 🙂 It's young, it's lively but so complex and intoxicating.
I love this fragrant, light, lively, elegant rums and this one is of any great class.
Only problem, € 189 for a rum of 6 years, it's still a little bad … but the quality is there, clearly.
Score
90/100