For the more assiduous of you, you will have noticed for a long time that my tastes are directed more and more towards the elegant and charming products. And it is clear that a fine rum having undergone a thoughtful and carefully made reduction or rum having had time to age well are often the only ones to arrive at this result ….
I'm not saying that bottled rums at natural degrees are bad, far from it, but it's becoming a little too standard to keep the product clean of any interventions.
Yet, careful work on the reduction can magnify a product. Let's take a look in the mirror and we will see that many mythical bottlings have passed through this reduction box for example.
So, Bristol is back in force this year with 3 new Caroni and I had the great pleasure of enjoying them at a party between enthusiasts.
That's what I noted … or at least what I remembered 🙂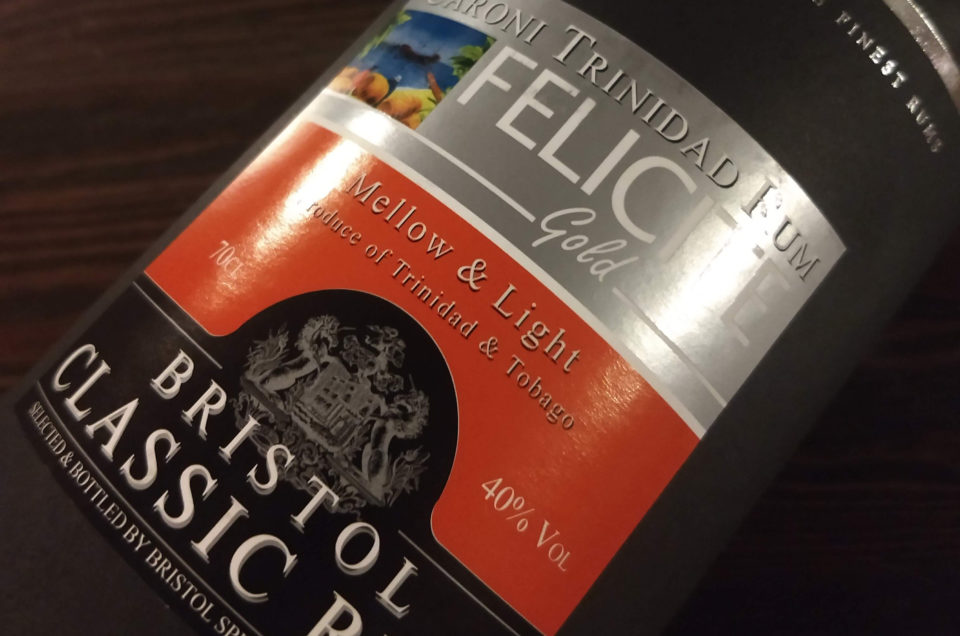 Caroni « Felicite »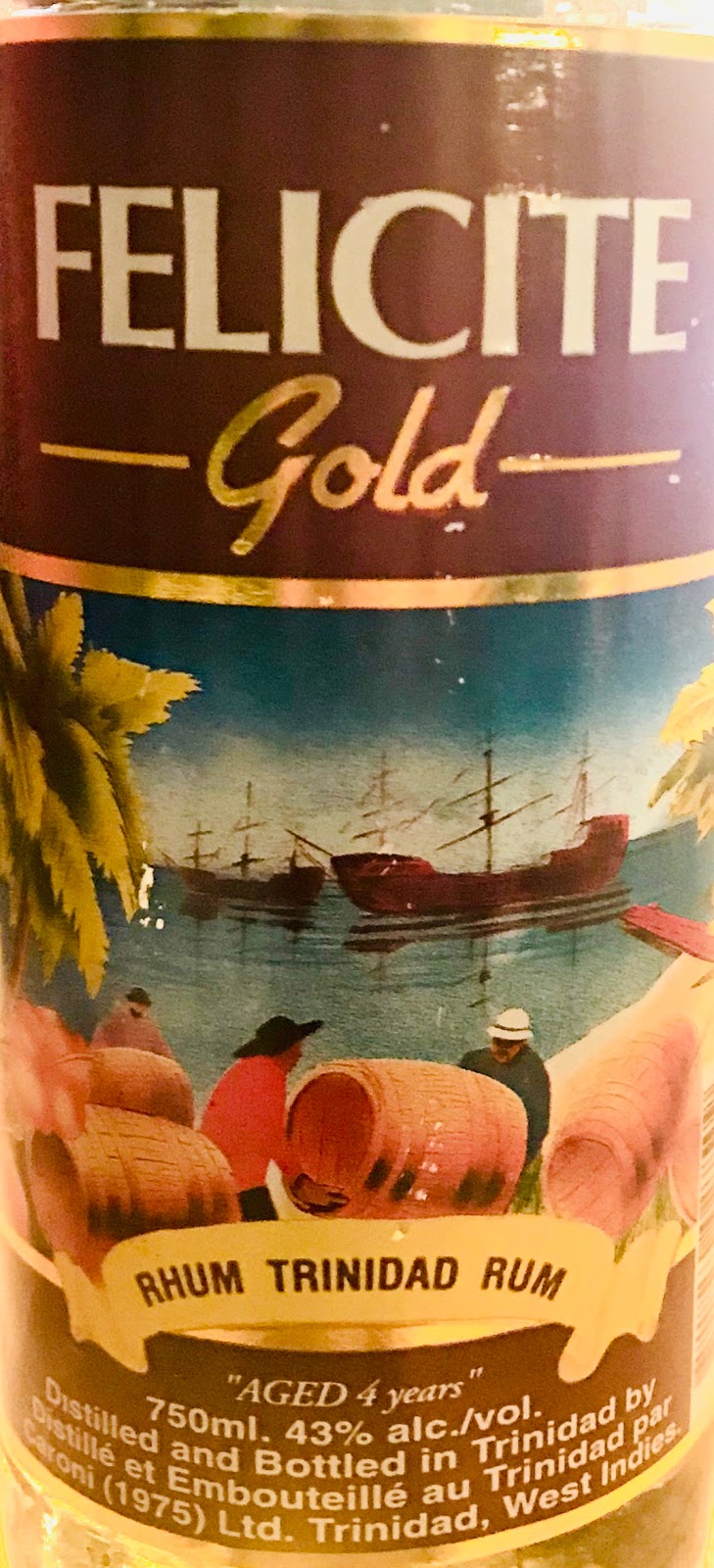 A caroni bottled at 40%, it's a bit scary … it's light no? Well that's the purpose of the thing apparently, to make a « Mellow and light » Caroni, as indicated on the label.
The back label tells us that the cane that served as the basis for this caroni, or at least the molasses that results, comes from the property « Félicité« .
This rum was initially bottled after 4 years of aging … This version would be older than a few years on the island and in England..
Color
Straw, relatively clear and impressive oily..
Nose
The nose is light, with fruity aromas including citrus and mango, dried fruit, vanilla, glue, candle wax, ash wood and a less charming cardboard side.
It's actually very sweet … too much? Yes maybe.
Palate
Very sweet again with a slight Caroni side, which seems logical, dried fruits, a little fruit and these typical hydrocarbons. The impression on the palate is rather fat and vinous strangely …
The finish is smoky and moderately long.
Price
130€
Conclusion
Caroni version specifically intended for cocktails, we can not say that it is exceptional in pure tasting … It is nice but for a price still quite substantial.
Score
82/100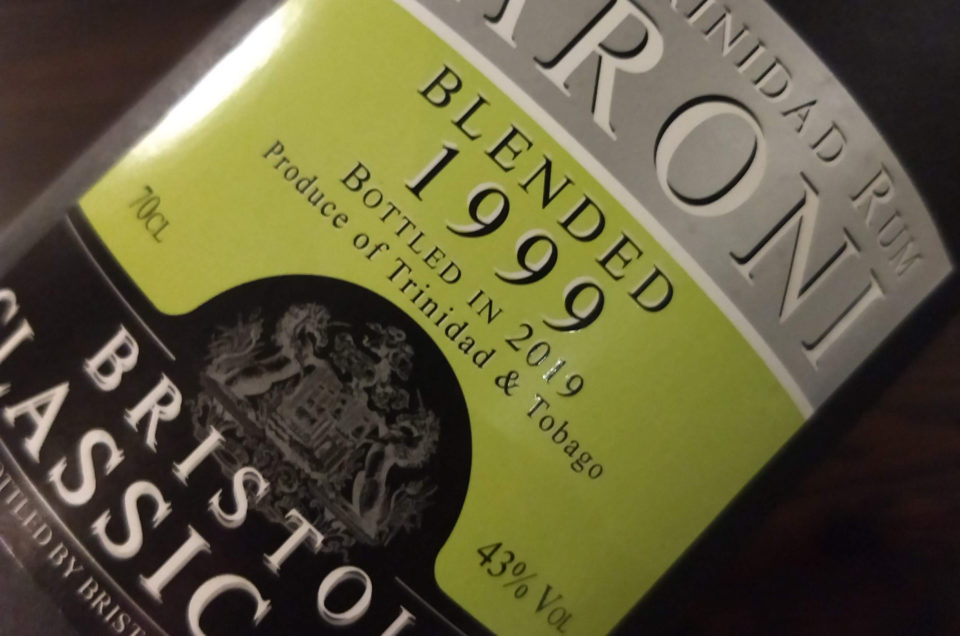 Caroni 1999/2019
First 1999 vintage from Bristol, it is proposed with a fairly significant reduction, we are at a small 43%.
For the experience I have Caroni to 43% of bristol, it does not stress the least, the two / three other versions that I was all beautiful and full of character.
This is John Barrett's favorite degree of bottling.
Color
Mahogany
Nose
Houla it smells good in there!
Brown sugar, lemon, citrus, pineapple, leather, chocolate, spices, rubber and a smoked, burnt and animal side.
It is very elegant, sweet and really generous!
A very caroni nose, very greedy which suggests a very nice moment in the mouth.
Palate
Caroni 100% is oily, fruity with a big hint of roasted pineapple, lemons and other citrus fruits.
The Caroni side is also present, but more erased and provides robustness to this very sweet and pleasant spirit.
The length is pretty impressive for such a low degree … really a big Caroni !
Price
220€
Conclusion
Top, really a big caroni full of character and generosity. Once again, this version shows us how much a well-made reduction can transcend a rum.
We keep the fat, the power of the aromas while giving a very sweet side to this generous rum.
Master strikes once again !!
Note
88/100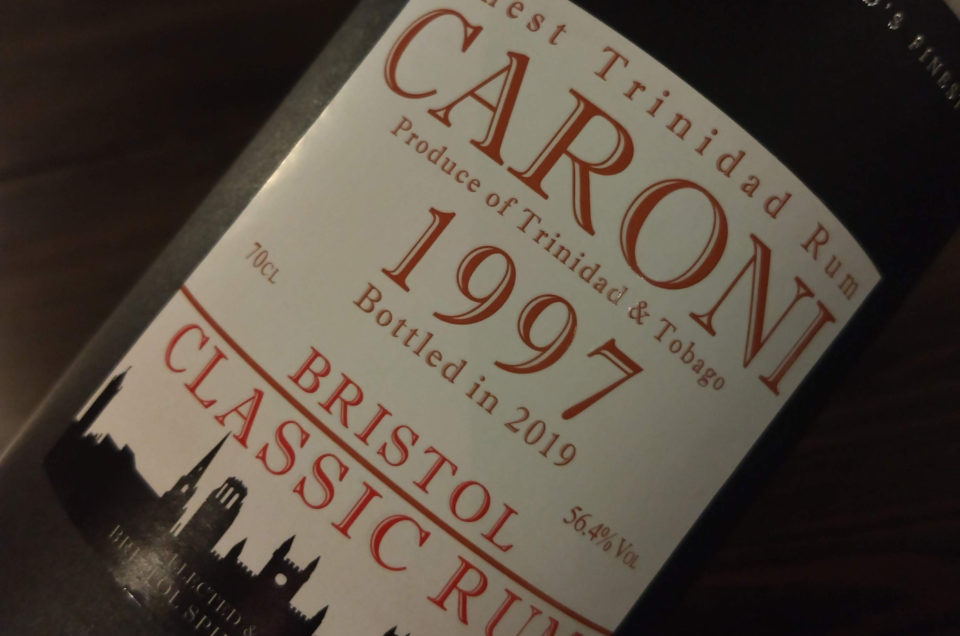 Caroni 1997/2019
Last release of the 1997 vintage from Bristol, this version will not be reduced I think … indeed, it is strange to reduce a rum to 56.4% 🙂
This is one of the oldest Caroni in Bristol, 22 years old anyway!
Color
Mahogany
Nose
Dirty! Hoooo it was a long time in cask 🙂
There is a lot of wood, tobacco, leather, a big smoked, a side « fishy », the hydrocarbon is animal limit as rum. The fruits are here thanks to the cherry among others.
The camphor, the eucalyptus and a « burnt » aspect come to finish this nose for the brutal word in the aromas.
Again, as for the last 1998 employees, I am less a fan of these true 100% true profiles.
Palate
True to the nose with a very austere side, woody, burnt, malted limit … the fruits are very indented, only the wooded side is easily noticeable.
Price
230€
Conclusion
A dirty Caroni that may have been too old?
I'm not big fan of these old Caroni without concessions, I find them slightly austere and uninviting … after I know that some swear by this, it should therefore please you and easily a 90/100
Score
84/100