Longueteau rums, I like a lot but strangely they are quite absent on this blog … it is rather « boulversing », I grant you but it should soon be solved with 2-3 tastings linup and same articles….
Waiting that, I propose this discussion that I had with François Longueteau about this venerable house of gentlemen rummers …
Longueteau is a very old house, could you tell us the history of this one as well as its great moments?
We are the oldest family still active and totally independent in the world of agricol rum.
The story goes back almost 130 years, when Henri LONGUETEAU recovers the domain from the hands of a notary friend who had himself recovered the domain at a gaming table.
We have been producing agricultural rum since 1895, without interruption.
The highlights are especially intimate moments, sharing with family when you find yourself enjoying some rums, there are often particular emotions.
One of the turning points of our history is probably the purchase of the estate by my father in 2005, he had the courage to take many strong and risky decisions that make the success of LONGUETEAU rums today.
Regardless of having had the courage to buy the estate from my grandfather, he especially made the most important decision in our history: to become totally autonomous in sugar cane.
Prior to 2005, the estate was split as 60% banana / 40% sugar cane.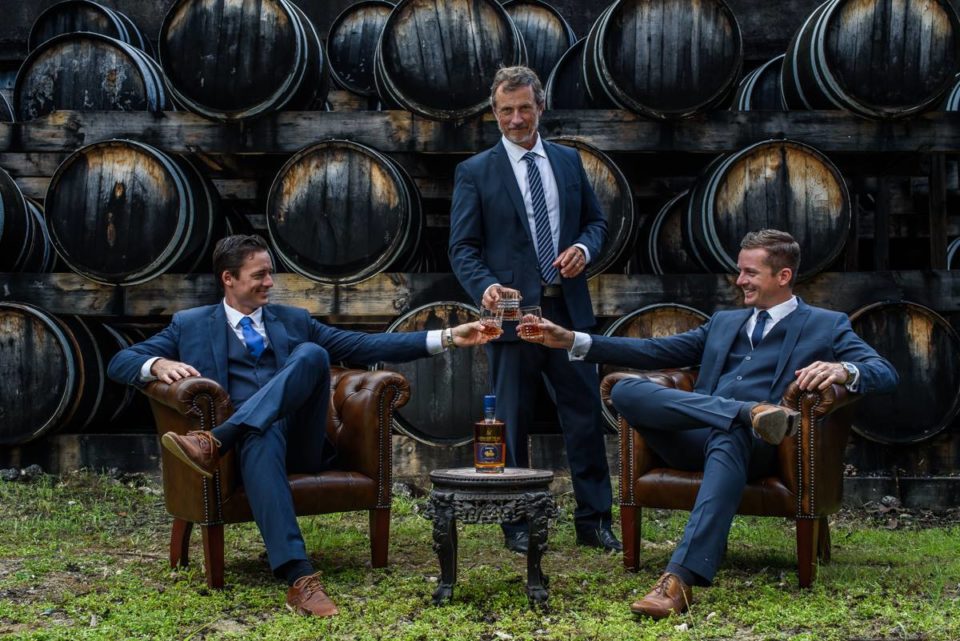 What is your role in the distillery? If I am not mistaken, you share some positions between your father, your brother and yourself and of course a series of colleagues.
We are a small distillery and it is true that we all have multiple jobs. I am at the same time commercial manager, marketing but also the cellar master.
And actually on the production side we have set it up so that my father, my brother and myself control the whole chain. My father on farming, my brother on cane processing in rum, and me on finishes.
And with us on the whole production a team of 20 people.
For my part, I only know your rums through your white's ones … Those are for me Clearly references between the 62, Genesis and the various parcellaires, we always touch the mile.
Regarding your old, I just get the harmony series and a single cask 2012 to discover this … Is it me who have a train late or yes, you are mainly known for your whites and it is wanted?
Yes and no, Guadeloupeans know us a lot for our old rums too, I think it's a question of making some products available.
We have a very small production of old rum, Guadeloupe remains priority and therefore has a privileged access to certain wines such as 2012 for example.
It is true, however, that we have a collection of quite large rum, we try to treat the different subjects, the cane, the parcellaire, the raw column, the creations, always with the aim of expressing at best the aromatic of our rums.
And as I said just before, being completely autonomous on our sugar cane, and having my father in the fields every day gives us real expertise on this subject.
The HARMONIE collection is quite recent, it's my very first creation as cellar master, I was not necessarily destined to resume this aspect of production at first, but I'm an epicurean, and I always wanted to be closer to the products.
There is a question of experience too, when I joined my parents in 2011, I applied a lot what my father asked me to do, what he had also learned from his father, and from 2015 I took a little flight « creative » and I wanted to go further in the aromatic extractions that can give this or that barrel.
I like to assemble, to create but I especially like to respect what my father and my brother do just before, I do not have vocation either to jostle at the aromatic level, our first goal is to control and valorize a style Longueteau, that's what my collaborator Lucien MATHIEU and I seek to preserve on a daily basis.
You are often at the forefront with your rums, first 62%, parcel, raw Column, raw amber Column .. When BIO ?
Vast debate that the BIO, we don't wish to make the BIO for a commercial aspect, we practice reasoned agriculture since 2005, that I think we control correctly today.
BIO is another step, but for me this step should not take precedence over the quality of our products, and the famous Longueteau style.
We have been working on BIO for several years now, but we don't agree with the certification firm that wants us to change the variety of sugarcane.
It will therefore be extremely patient.
Regarding your single cask 2012, why the price seems so high? 230 € for a 6 years, we are not used …
The recommended price is 180 €, but as indicated earlier this product was not intended to be broadcast in Europe.
To be 230 € is that the product has not passed through our conventional distribution circuit. But obviously 180 € remains a very high amount, but as indicated just before we have very little barrel, I think we must be the smallest production of old rum in the French West Indies.
It did not leave me indifferent, I wanted to share my experience, the emotion that I had falling on it by chance, I did not want to lose it, and I found it sumptuous at that time ( it's even a five and a half years) waiting even longer would have given it another character, I did not want to forget it.
Since 2015, rums Guadeloupe enjoys an igp, what does it mean? Why not adopt an aoc as Martinique did?
The IGP, protects the production of all the rums of Guadeloupe, it allows us to find ourselves on quality criteria obviously, but especially (like the AOC) defined the complete origin of a product of the cane up to when closing the cap.
The main difference is the number of checks, but the rules are relatively the same.
Once the specifications are respected we (Guadeloupeans) don't wish to lock ourselves in a proper style, we are lucky to have an incredible islands in terms of terroir and diversity, that's what makes our wealth.
The men, the machines do an obvious work on the taste but the principal is the soil, it is what we put forward in GUADELOUPE.
You have a new project, Rhum papillon that makes it pretty good talk, can you tell us more? Same partnership as karukera or is it 100% longueeteau?
We are at the beginning, I write these lines Monday, July 15, and we did our preview, yesterday Sunday, July 14th.
The audience present was receptive to the 2 products offered and we are happy, but this is only the beginning. With Rhum papillon, we don't aim to renew partnerships such as the one made in 2006 with Karukera, we wish our total independence from this type of project, and PAPILLON is a creation 100% Longueteau.
We just want to talk about the agricultural rum in a different way. The ambition on PAPILLON is quite simple: to produce accessible agricultural rums, available to the greatest number (available at the beginning of the year at AUCHAN in France) with a more fun, more modern positioning.
I am strongly surrounded on this project by my young collaborator Alice GOMBAUD SAINTONGE, that some were able to cross on the last Rhum Fest Paris.
We start with 2 products #freespirit and #wildlife, but the news will follow quickly from 2020.
The world of rum evolves fast and the amateurs are more and more pointed in their choice, how do you see the future of this spirit?
This is all the ambition we have on LONGUETEAU, we want to be closer to our fans, ensuring full transparency on our products.
We want to talk about the products, and the common passion we have. But unfortunately this represents only a tiny part of the world.
For me, the lover of rum is unlikely to be wrong today, he trusts the brands he loves, does not hesitate to discover others always with a critical spirit. The biggest problem is the non-amateur who once like that, will want to learn by going to a supermarket and buying a bottle by chance, because it is graphic, with a nice marketing and forget to watch the composition s there is sugar or not …
The stake is here, make sure to have stricter rules regarding incoming products (caramel, sugar …) don't let return to France any type of product, and ensure that harmonization of the international rules is achieved.
But … we are not there yet.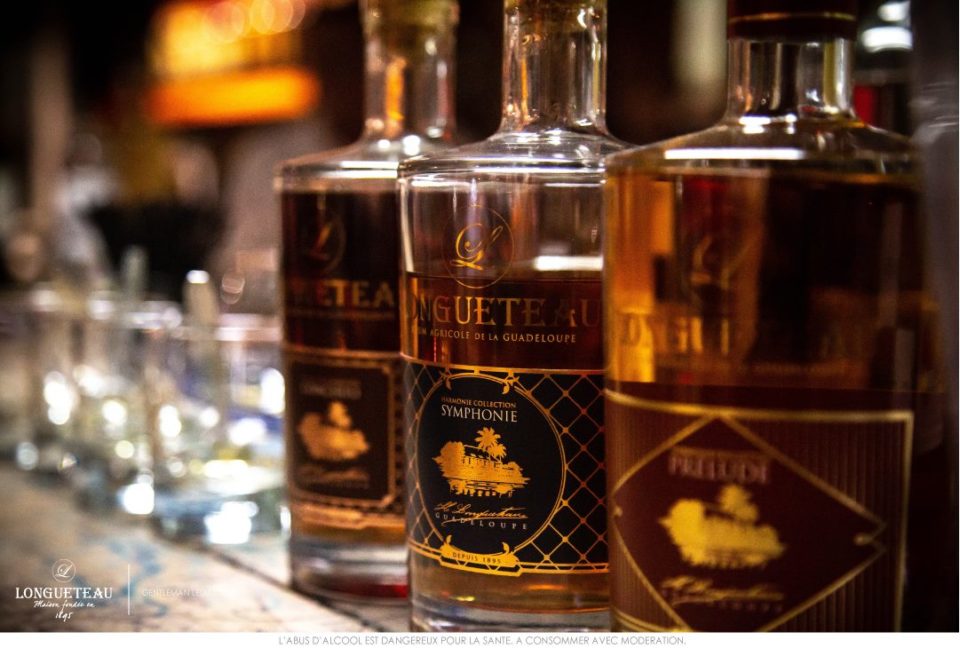 The harmony range, can you explain to us why not choose a more classic way to name you rums old? Kind 6/8/10 years for example?
That's the ambition of this collection. Creation ! We always have unconscious codes: dark = very old, expensive = quality, ….
In this collection, the goal was both to give way to creation (I too have unconscious codes;)) and to break the barriers that we sometimes put ourselves. This is not for us a lack of transparency on our part, quite the opposite.
We communicate on the batches, the degree, the quantity by batch, the system of filtration … only the assemblages lack, because on the two old (PRELUDE is a ESB) we work on all of our barrels going from 3 years to 12 years, then it is the aromatic profile of one or more futs that makes we can assemble them.
During the first batch I had no idea of ​​the age of the rums that I assembled, I always focused on the taste.
You are quite present on the Belgian market and make an appearance every year at the salon spa rum, when a vintage Roger to celebrate history? 😁
We are indeed fortunate enough to have one of the most important partners in Belgium with PREMIUM SPIRIT, and particularly in Wallonia thanks to Thierry DEJONGHE who does a very important background work.
We do very little « specific » cuvée and when that happens, it is in a rather elaborate process, we take into account a considerable number of parameters. (Dude, missed!)
For SPA, our rums have been there since 2015, I personally could not go last year because of the ROUTE DU RHUM, but this time I would be present at SPA.