As often these last times, I will come back to you with a tasting note on a Caroni …. yes, even if there is less and less, it still remains a lot in Europe. Tonight is the version The Duchess who is in the spotlight with his 21 years.
Distilled in February 1998 on the site of Caroni and bottled in March 2019, this rum of 21 years will have, I think, aged a part of its life in Europe.
As often, we don't know exactly when this juice arrived in Europe, but some of Caroni stocks aging in Europe for the time being only here since 2008.
At 64.1%, it has therefore not been reduced and is proposed as a rough-form.
Note the new label of the series « flowers » of the artist Hans Dillesse, as always very successful …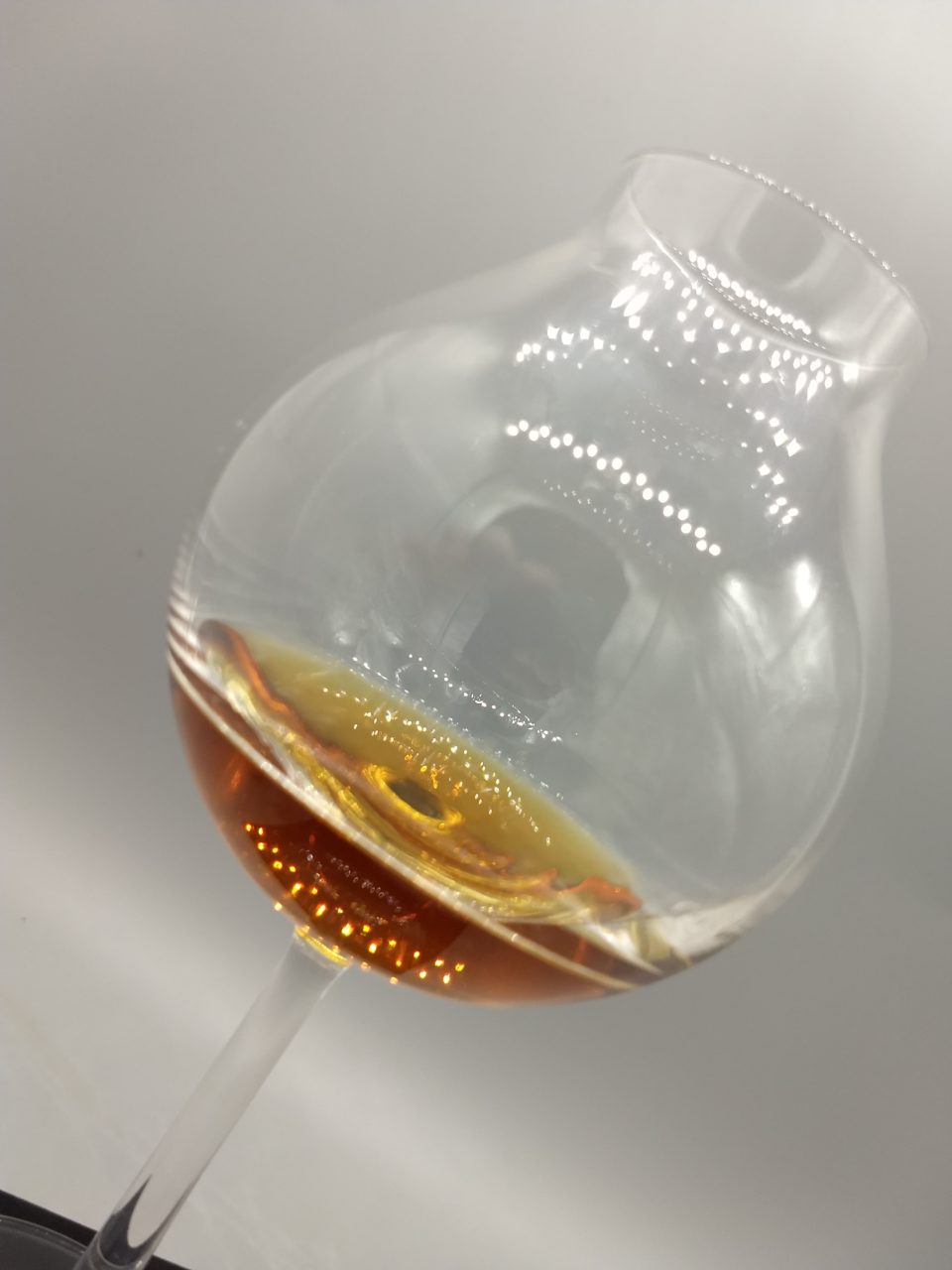 Couleur
Beautiful mahogany, rather bold… Even very oily 😁
Nez
Quite heavy, we find directly the main markers caroni, namely a hydrocarbon aspect, burnt caramel, leather, menthol and a beautiful basket of exotic fruits cooked.
The banana, the orange, a touch of peppery mango are felt after a nice aeration … But it is still rather typical caroni with a smoky side, oily, rubber.
The 64% are still present, we feel that it is heavy but it is not too disturbing.
110% caroni and a brutally sweet version … Yes I know, it means nothing but here is what comes to my mind.
The rum is curvy, sweet but aromas are pretty extreme…
Bouche
The same, we are at home with caroni for a mouth worn on liquorice, rubber, caramel burned well and still a well smoked and buttered.
The wood is rather marked also with a slight bitterness, chocolate, roasted coffee and some vanilla.
It's a dirty Caroni, not the ones with lot of exotic fruits, caramel and other flowers aspect…here we are with the burn caramel, the oak, the smoke and licorice. But still curvy…
The alcohol is well melted to all, it's very pleasant to taste for a spirit so strong in watts.
Prix
199€
Conclusion
Very caroni, maybe too much
This one is very marked by the wood as well as a big smoked which tends to take precedence over the rest.
It will be interresting to taste this one with more oxydation, but for this rum is made for the lover of big caroni. If you are in this case, catch it quickly !
Personally, I prefer when the fruity are ore present, but this tasting was very nice all the same.
Note
86/100