White rum is still the basis and I love to go back to it from time to time … especially with agricole white rums.
And here is just a nice novelty from Martinique, the HSE Parcellaire « Canne d'or ».
In terms of white rum, HSE does not have much to envy to his colleagues … vintage whites are just monstrous with this slow reduction time that can be counted in years. This time gives very sweet aspect of the rum without killing all the taste.
They were the first on the island to take this bid a bit crazy but it paid off. Clearly, keep white rum in tank 2 years without selling it, it's an aberration from the business side.
Congrats to HSE for this choice !
So, when the venue of this mono parcel was announced, all the aficionados of HSE were very excited !
As the name suggests, this rum comes exclusively from a parcel of canes, The Verger and Coulon plot located on the edge of the Simon distillery.
The cane used being the R570 … and as this name is anything but sexy, they called it « Canne d'or » (golden cane), which we will admit it is still more classy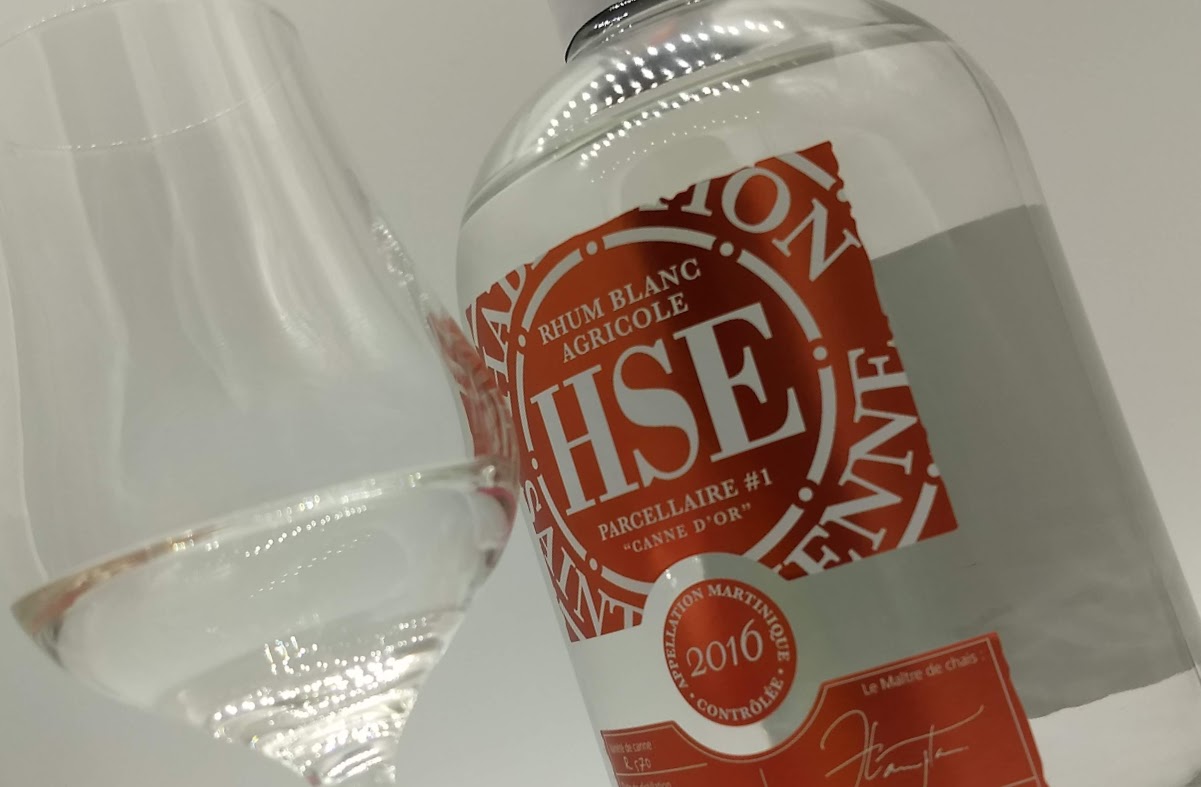 Nose: This fruity, this iodine, this roundness …
It « stinks » fresh cane, mango, pink grapefruit, flowers, pepper, sea air, holidays (yes I know, hollydays doesn't smell 🙂 )…
A really fresh and smooth nose.
Palate: creamy, greedy, fruity, sweet, iodine, citrus again with orange and a hint of lemon and this fresh and juicy cane 😍
The kind of bottle to leave on the corner of a table with friends for a drink in the summer …
Congrats HSE, it can be drink of course as a ti punch, it's marvelous too.
Price: 35 €
Conclusion: Pwaa is good …