La compagnie des Indes is a well known french bottler since 5 years now.
Having some of their bottlings, take my phone and have a talk with Florent, his owner, was logic.
Here is what we discuss together…. in a home-made translation 🙂
Hello Florent, no need to present you, everybody here on this blog knows who you are. But could you explain us the new bottlings ?
Of course, there will be high proof, full proof and reduced rums.
One small batch that I named Veneragua. it's, as his name could indicate, a blend of 2 'terroirs'. From Nicaragua and Venezuela. The spiced side of the first is blended with the sweetness of the second to give a blend with caractere.
2 Hampden aged 9 years, a full proof one and a second high proof cask. 1 Foursquare, at 43% and a trinidad full proof.
And for my friends from belgium, I've made a special foursquare for 'Le Salon Du Rhum'
Your range of bottlings is wide since the beginning. We can find easy drinkable rums and great single cask with a lot of complexity. Is it something you want or you haven't the choice, for buying some crazy cask, you have to buy some middle class one ?
No, it's something I wanted since the beginning. I want to follow and educate my customers, so I've to propose a wide range of rums.
A newbie can find sweets but authentics rums as someone more established in rum can find rare single cask.
Last year, you 've sold an incredible hampden aged 33 long years… how did it happens ?
I was offered the opportunity to buy this exceptionnal cask but, as you imagine at a crazy price.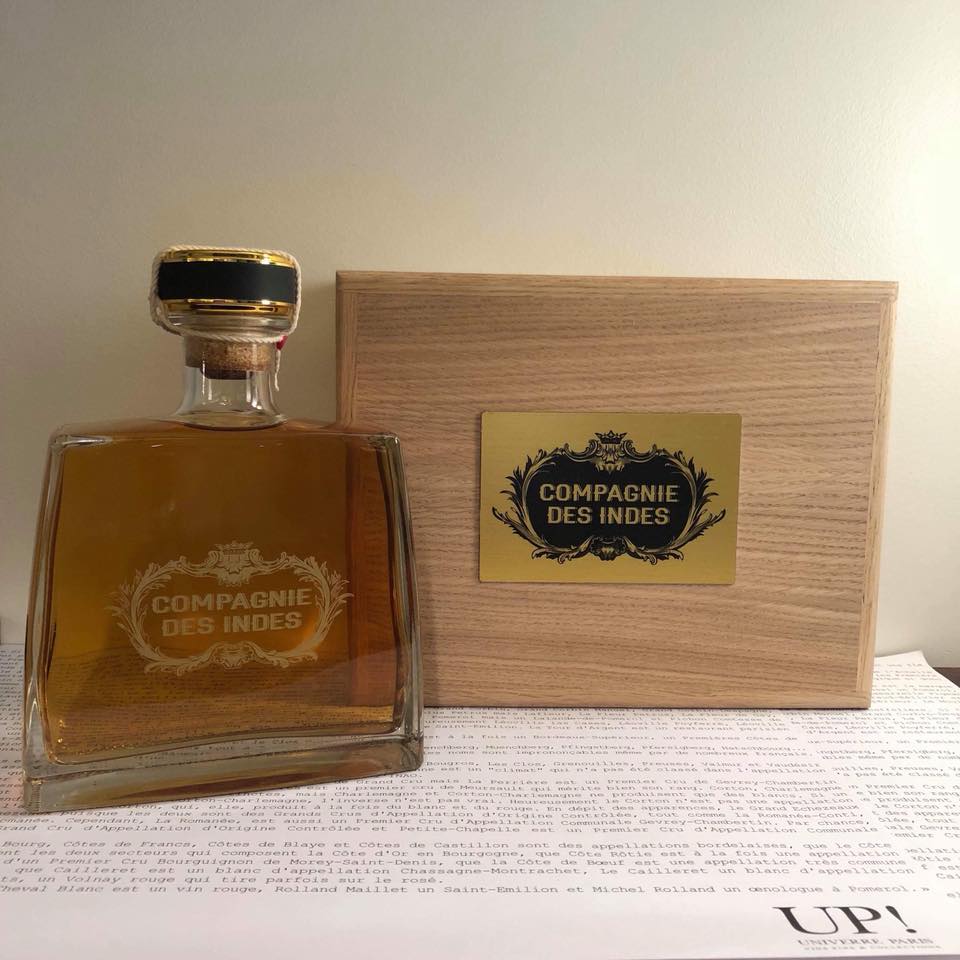 So I ask to some of my customers if they were interrested. Someone who manages people from Hong Kong was.
So all the bottles were sold to Hong Kong except 12 bottles in Europe.
More and more cavist get their special selection from la compagnie des Indes, how did it happens?
It's a very nice concept, they have their own selection and they like it. They can see their brotherhoods own theirs on facebook so they wants their.
I send them some samples from my personnal casks and they choose… simply.
A sort of selection of a selection so ?
Exactly ! Some bottlers choose their cask here too…
How your selection are made ? You choose directly to a brocker or you receive some samples from them?
It depends, sometimes directly with them oand sometimes I received some sample based on several parameters they received from me.
La compagnie des indes is now well established in the little world of rum. I supposed it's easier for you to get some greats casks ?
Yes of course, everything is easier than in the beginning. Except that the prices are growing as the succes of rum.
But some distilleries are ok now to sell me directly some casks and it's a good thing for me. The only thing is that I've to sell the bottles on new markets for them… I'm a sort of brand ambasador 🙂
It was my next question in fact, speaking about tropical aging and french distilleries…
It's not easy to buy directly to french distilleries cause they have small production and they want to keep their casks. It could happens for me but it takes time.
Concerning the tropical aging, i'm not looking only for this kind of aging. It' not always well controled in the tropics and I'm afraid to get some cask too 'woody'.
I prefer elegance and well balanced rum than 100% tropical… if it's good I'll take of course but I don't search only that.
You seem very close to danish market, why ?
Some years ago, when I begin to sold rums, the danish market had quickly well understand me and my selection.
So with my danish importers I've work to get some great full proof single cask only for them and it's a great success !
Which are your favourite bottlings and what would you not do again ?
For me, the best one is the Indonesia single cask… it was a very atypical rum and I was the first to do that.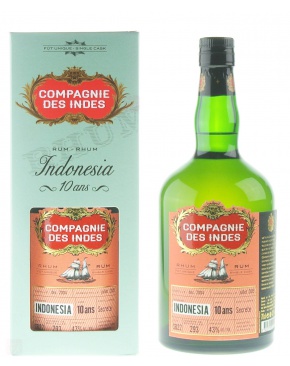 I would not say that a bottling was bad…. for me all these bottlings knews how to flatter consumers.
It's the goal of la compagnie des Indes, that everyone can get what he's looking for.
Thanks a lot Florent ! See you at Spa !