As bizarre as it may seem, Longueteau is really not very present on this blog … Wrong of course, as their white rums are among the best productions of the moment. Whether the classics 50-55 and 62, the parcelaire's one or even the Genesis, it's always nice…
And the old one's ? There too, in a very strange way I have never been too interested in their old rums … Longueteau having always been for me a brand known and recognized mainly for its white rums.
Regarding old rums, the shade of Reimonenq seems to have often been above these vintages. Not really a problem, but it's more annoying for transparency I think.
But hey, it's not a big deal and it doesn't seem to be the case anymore, I have a lineup here which allows me to sweep away part of their current offer in terms of old rums.
Will they be at the level of the magnificent white rums from the distillery? On paper, we can imagine that yes, but nothing is less certain ….
La gamme Harmonie
« The HARMONIE collection is quite recent, it is my very first creation as a cellar master, I was not necessarily intended to resume this aspect of production at the start, but I am an epicurean, and I always wanted to be as close as possible to the products … »
Here are the words that François Longeteau had on this blog regarding this range. It consists of 3 rums, an amber, an old rum and a very old rum. No indication of ages.
Namely that this range evolves over time, I think they are in the 5th batch which will be, I imagine, slightly different from those I have here for the article. But basically, I imagine it must be in the same vein.
Longueteau Prélude 50.3%
The « paille » of the collection … blends of Young and white rums.
Color: Straw
Nose: the nose is quite buttery, vanilla and slightly oaky. We find there a rather marked lemon presence, which gives a nice freshness to the whole.
The almond paste, the spices with the pepper and the tobacco finish this very fresh nose.
Palate: the mouth is full of peps on a very fresh cane and an emerging woody.
The lemony traces are still there, with a discreet little vanilla and a pronounced peppery side. The wood is very light, plus a veil with some notes of dried fruit.
Price: 55€
Conclusion: Nice paille from Longueteau. We feel that the maturation was short, the freshness of white rum being still present. After that is the goal of this kind of product you say … and you would be right!
It remains a paille that must go very well in ti vieux but we are still on a fairly high price. In the same section, we can find a profile 105 of Neisson which will clearly be well above.
Note: 81/100
Longueteau Symphonie 49.2%
We go up in range, and in price with this Symphony which is a blend of rums of more than 3 years.
The whole is aged in ex cognac and new barrels.
Color: gold
Nose: Already heavier and loaded than the nose of the prelude, you can directly feel a warmer profile.
The wood is more marked but always with that buttery note that we found in the youngest. Burnt caramel, vanilla, tobacco, mokatine and spices including nutmeg are the main markers of this rum.
Lemony notes then come with a hint of mint which brings freshness once again.
It's rather soft on the nose, the 49% are very well integrated and pleasant.
Palate: quite sweet, the wood is more present here with its share of spices and dried fruits. There are some more stewed fruits such as apricot for example and some fairly sweet grapes, but it is the wood that marks this rum.
Prix: 70€
Conclusion: It's good …. not super long but we have a good time.
I would tend to find the wood a bit average in fact. I'm not sure how to explain it, but I find it between two waters.
Either not present enough or too present but there's something that annoys me … But it's good. After that it still costs a little too much I think.
Score: 82/100
Longueteau Concerto 47.2%
Couleur: Gold
Nose: creamy, sweet, with a nice citrus presence. The latter shows us a more marked wood which is not far from La Favorite in fact.
Again these spices with this peppery, nutmeg and a large compote of apricots and plums. Caramel, camphor, mocha, tobacco complete this nose, quite marked by wood.
Palate: The mouth brings us a very fragrant side in fact, totally at odds with the nose which was more marked by the barrel.
It gives it a « saucy » side with beautiful fruits, flowers and this « chic rum » side of our childhood.
The aromas are rich and we go through prunes, apricots, blood orange among others as well as a cherry brandy.
By cons, it's rather short in the mouth … it quickly psscchhhhtttttt, and it's a bit sad.
Price: 90€
Conclusion: What to say … well it's good, it's even very good. But it's short, it's actually very short 🙂
So yes, we are still having a good time and the old rum side of Guadeloupe that I often find with this chic side to the rum is more present here. The woodiness seems better tamed but the finish is short … it's sad.
Note: 83/100
---
Génésis Ambré 72.3%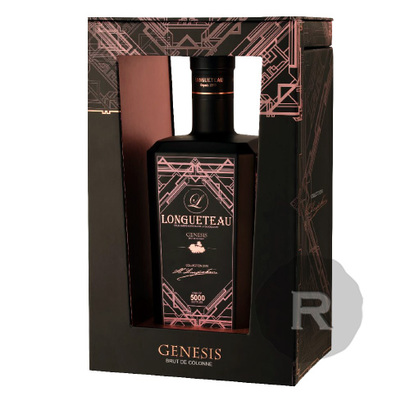 Here we have the result of Genesis put in new oak barrels for 24 months …
Color: paille
Nose: The shy mocha, the ashes, the nuts, a discreet caramel, the banana and a nice, fresh cane.
The 72% are strangely absent in fact.
Palate: lively, of course, but still very fresh in fact. The cane is still very present and I am not sure that in the total blind, there is an amber rum so the cane is present.
It is peppery, fruity, sweet and of a really surprising roundness … finally, for those who do not know the Genesis White.
It is ultimately very pleasant and delicious and I think that this rum amber in ti punch must be magnificent (something I will do asap with the rest of my sample elsewhere)
Price: 85€
Conclusion: so yes, again it costs a lot but it's good … The nose is more shy but on the palate, it's really very well done even if it whips all the same 🙂
A genesis of 4 years is coming, really I am delighted to see what it will give!
Score: 87/100
Single cask 2012 (fût 76)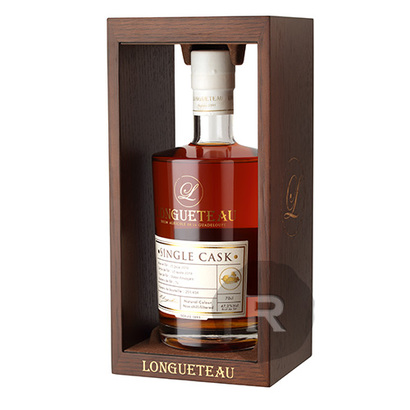 Drawn from barrel 76, this 6 year old rum was put in barrel on June 25, 2012 and will have to wait until March 5, 2018 to be bottled.
Measuring 47.2%, this rum will have been bottled 434 times in 70 cl bottles and sold only in Guadeloupe.
Color: gold
Nose: roasted notes, dried fruit, a hint of caramel, prunes, apricot compote and some spices …
The wood is ashy, dry, with some notes of tobacco and rubber.
A warm nose but still quite discreet. Over time, a hint of citrus citrus perfumes the whole.
Palate: the mouth offers a lot of fruit with orange, lemon, apple and a slightly minty freshness.
The rubber could blind us and lead us to the lands of Rhum Rhum and its libération.
The mouth is clearly less « chic with rum » than the concerto of the Harmonie range, personally I prefer.
The length is not crazy, again I would like to say.
Price: 238€
Conclusion: Again, it's good … not waw but good. The concern is that given the price, it should be very waw and there it is clearly not the case.
So yes, I'm still disappointed and I find the value for money abominable.
It seems that we are more in the 180 € in the island, but it's still too expensive for what this single cask can offer.
Score: 79/100