I propose you to cross the Rhine, just to see how our German cousins ​​select their rums … Because yes, a selection is also and above all a story of tastes! And it is clear that we are not all the same in our small Europe. Let's see how is the selection by Rum Artesanal …
Distilled in 1993 at the Uitvlugt distillery in Guyana, this rum Demerara waited more than 25 years before being offered 52.1%
Most of its aging will have taken place on our good old Europe.
As you know, me and Port Mourant, it is often left or double. So we will see what we reserve this version. If we approach the superb 2003 of Mr Samaroli, it will be serious!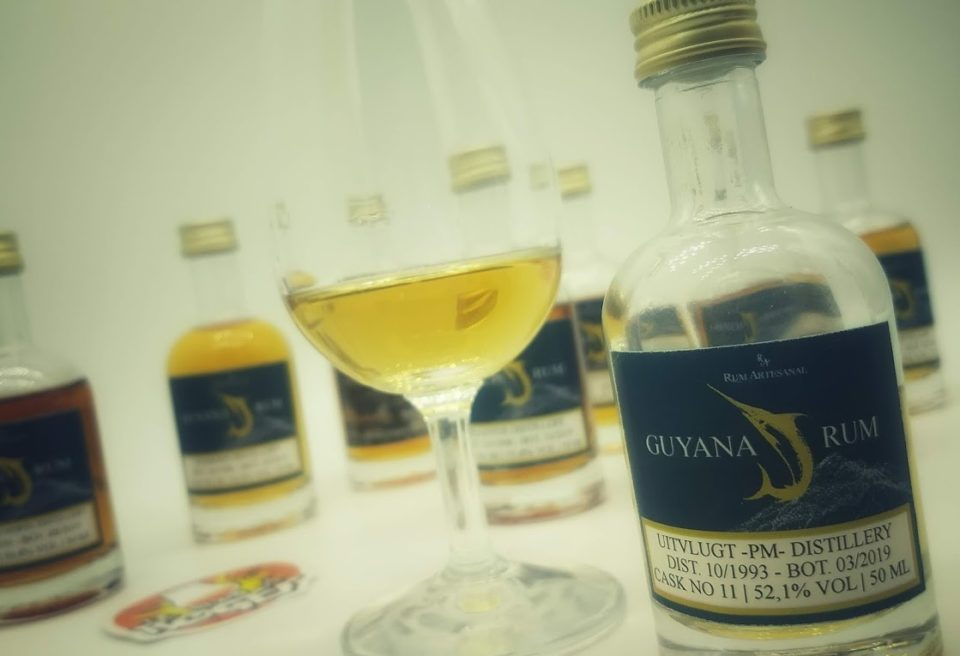 Color
Very clear rum, pulling on the dark straw.
Nose
Herbaceous, I was expecting more fruits but this first nose is more marked by anise, hay and a slightly vanilla and fruity veil. The glue, coconut is present too (too much?), Rather classic marker in some demerara.
With time, the fruits are more at the party … the white fruit with the inter alia quetsche and pear I would say. The typical bitterness of the dying port is not too present even if a slightly metallic side is not far away.
The alcohol is there but in no way embarrassing, it is pretty well integrated into the set in fact. If I had to make a comparison with my Port Mourant « master stallion », I would say that it is more lively, less creamy, pastry and fruity than Masam 2003.
But we remain clearly in the same style of distillate.
Palate
The first taste is really nice, very creamy, oily, fruity, vanilla, and spicy. The fruit tends more towards the peppermint even if the pear is not far either.
It is very fresh and pleasant. The finish is more marked on spices with a delicate peppery, a little nutmeg and cloves and a slightly bitter dark chocolate.
But we are very far from the disturbing bitterness that have been found on some PM.
Price
135€ (50cl)
Conclusion
I'm bluffed, really this selection is very balanced and offers us a great version of a very old Port Mourant.
The 25 years locked in the barrel polished it, gave it a very beautiful elegance while keeping its character.
Another one of those amazing class rums.
Score
88/100