Almost 2 years ago, The Auld Alliance and Corman-Collins completed the bottling of a superb Port Mourant from Silvano Samaroli's private collection.
Maryse Samaroli, the wife of Silvano, had proposed them these two drums following the untimely death of the maestro … those being ready to be bottled but, of course, she was not ready to do that by herself at these hard moments.
2 years later, a new independent bottler is born, Masam, which aims to release the remaining barrels of this private collection.
In 2019, we are entitled to a Hampden 1992 and a 2003 Port Mourant and other whisky.
Knowing my love for the first bottling of Port Mourant 2003, I immediatly catch this bottle when I saw it…
Holding 53.5%, this rum would not have any reduction and comes from a single barrel, the number 25 (for the little story) … Curiosity, the label mentions « Port Morant » without U …
Finally, note the design of the box, the look of the bottle and the minimalism of the label. This divides, personally I find it very nice.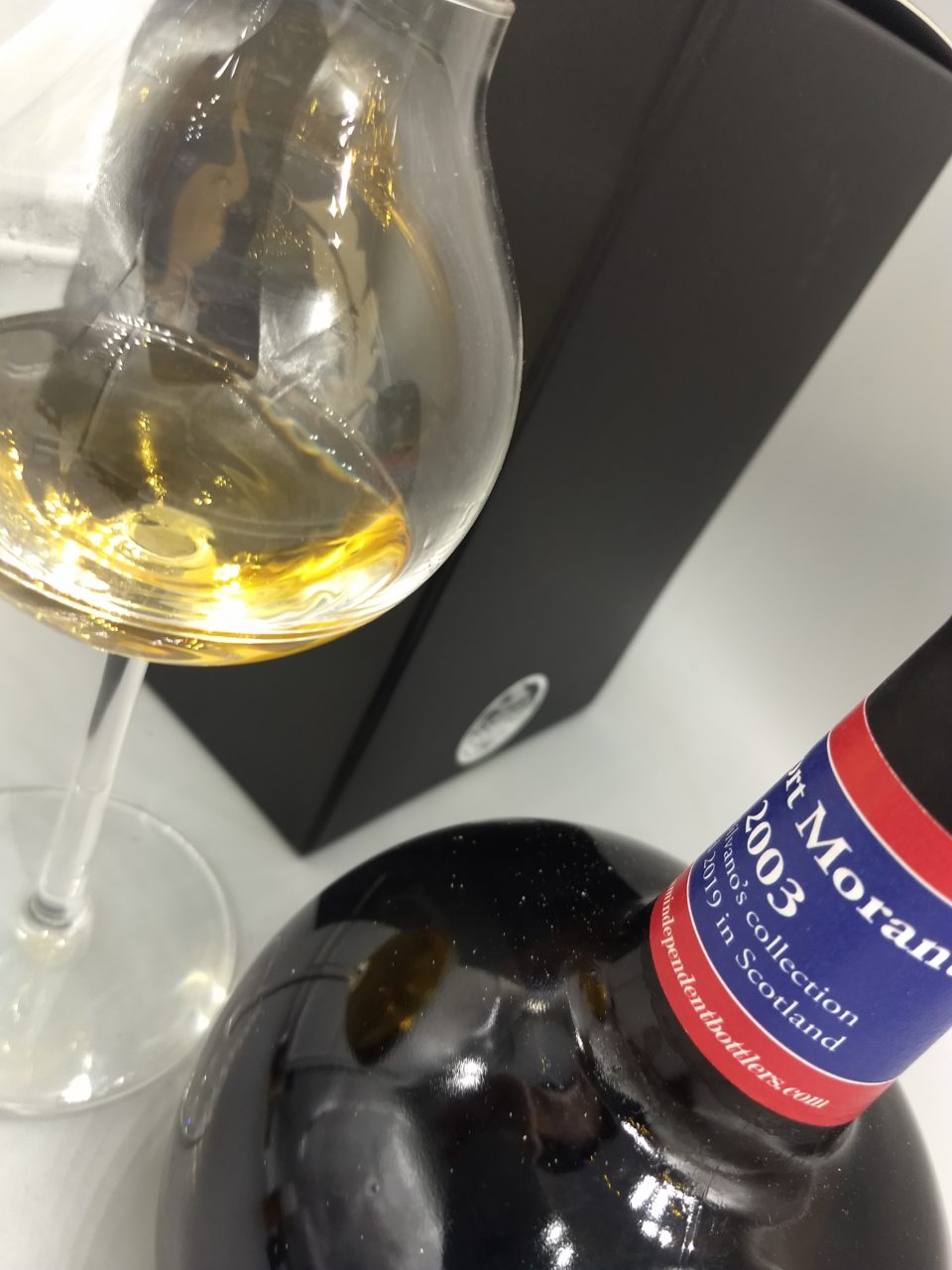 Color
Dark straw / yellow. Extremely greasy liquid, it suggests something with « body ».
Nose
Pastry and exotic with a big brioche / vanilla well supported by fruits such as pear or apple.
I also find pepper mango that gives it the exotic side.
Spices are also presents with gray pepper and a hint of dried fruits with nuts among others.
A light smoke is to be seen as well as a hint of glue and the typical bitterness that I often associate with the PM and Versailles.
The alcohol is quite well integrated even if this impression was even more noticeable on the reduced version of 14 years … « Of course », you'll tell me 🙂
Palate
Greasy and oily, it's the least we can say so this rum that takes all the mouth …
It's really impressive and it gives a very nice contrast with the elegance felt on the nose in fact.
Indeed, all is sweetness with fruity, buttered, a light wood, spices and a very well integrated alcohol …
The bitterness that disgusts me so much is slightly present, but fades very quickly to leave a very fresh, menthol and fruity veil.
Demerara sugar is rather present at the end of the mouth and gives this superb rum a generous feeling.
Price
135€ / 175€
Conclusion
Pwaaaaaa, still a very nice rum with delicacy and elegance but with a certain strength and full of character.
So obviously, for wood lovers, don't look for the slightest resemblance to your big PM with dark molasses and infused with moldy tree stump eh.
The profile here is more fruity, pastry and elegant I would say … Personally, I am once again conquered!
Score
93/100