The Belgium Rhum Club launched some time ago a cool concept on their facebook page, called « La quinzaine ».
The goal is to post some tasting notes on rums within the theme they have chosen. For exemple, Depaz: each member can post several tasting notes exclusively about Depaz. After that there is a « lottery » to determine the winner. This lucky one wins a sample and can choose next theme. Easy 🙂
So here is a good way to test some juice or remember them. For this one, I posted a tasting note about the new Depaz 2003 single cask with 61% abv.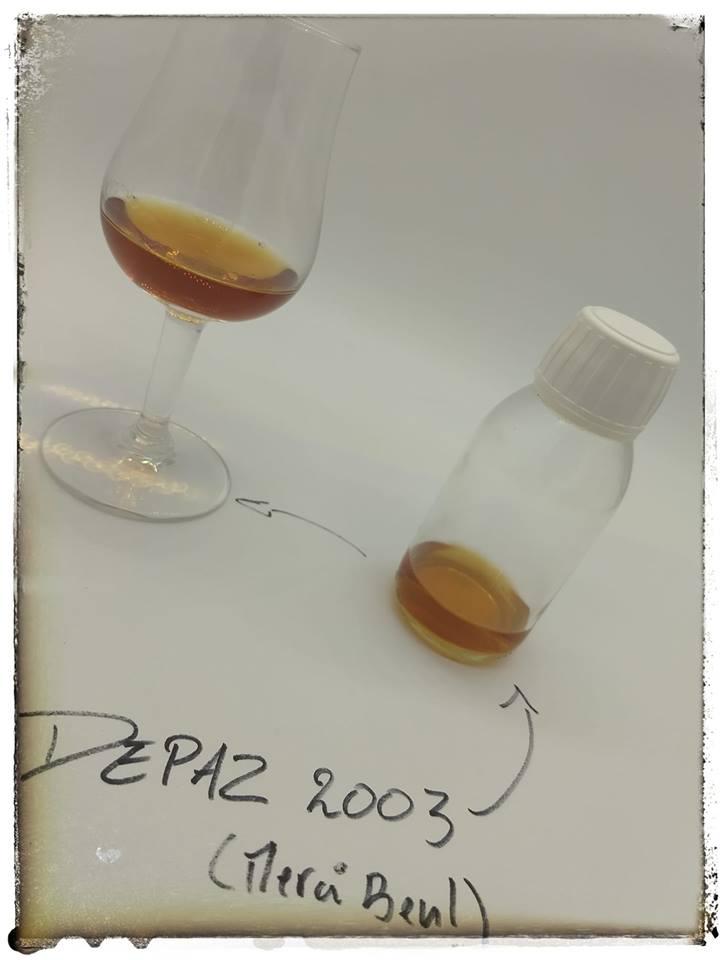 Color: mahogany… very oily.
Nose: a lot of fruits with green apple, apricots, pineapple. Some glue, licorice and a small woody nose come after that.
The 61% abv are really pleasants, no agression despite the high percentage.
With some times, tabacco, dark chocolate and wax overhangs all these fruits.
It's a great typical nose from rhum agricole. Really nice !
Palate: MMmmm, great ! It's very fresh with canne juice, fruits and a hint of wood, tabaco, licorice.
The 61% are there, so we have to take time…let the rhum be quiet some 30 minutes.
It's more woody than the nose, really with dark chocolate powder, tabacco and wax.
As the nose, no agression, the alcohol is very pleasant. You need, of course, a prepared palate to attack it but after that it's ok
Price: 99€
Conclusion: great rhum for faire price…. sadly only available in Martinique but lot of these bottles crossed the ocean so it could be possible 🙂
Note: 17.5/20